Stemettes are proud to announce that Anne-Marie Imafidon, our 'Head Stemette' has been awarded an MBE for services to Young Women and STEM Sectors as part of the 2017 New Years Honours List, aged 27.
Anne-Marie is our CEO and has led the Stemettes team since she launched the award-winning organisation back in February 2013 – to inspire and build up the pipeline of young women going into STEM (Science, Technology, Engineering & Maths) careers, after discovering the falling numbers going into her industry.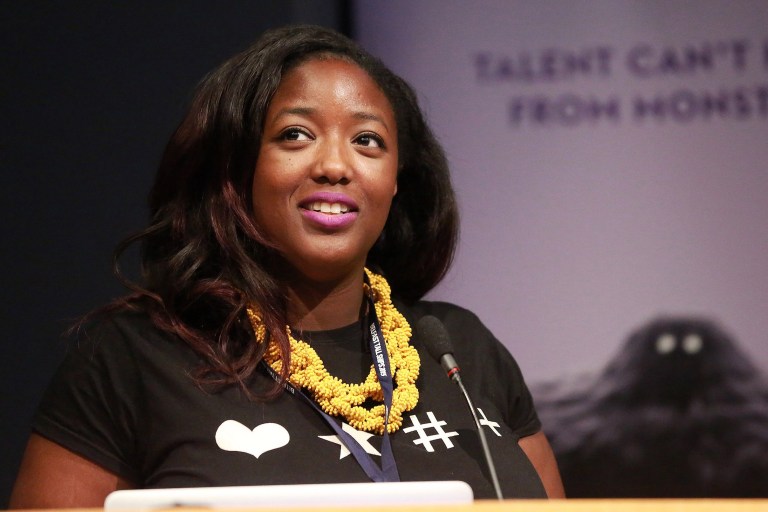 Anne-Marie said she was 'surprised' and 'honoured' to be included. "It's a well done and thank you to my team, our volunteers and those who have taken us seriously over the last 4 years. This is humbling and a sign of what is to come. Inclusivity in the sector and across society is important for all of us – it's an honour in itself to do the work we do."
What a way to start such a big year for us! We'll be doing the first screenings of our long awaited Outbox documentary – Eat.Sleep.STEM.Repeat. – in February and will be launching our Stemillions clubs across the world. These will be the next steps in empowering a generation and influencing the influencers of that generation.
HM Queen releases two lists of honours each year to recognise the achievements and service of people across the UK, from all walks of life.