Volunteered at: Outbox, School Inspo Talk, Showcase Panel, Outbox Entrepreneurs Mentoring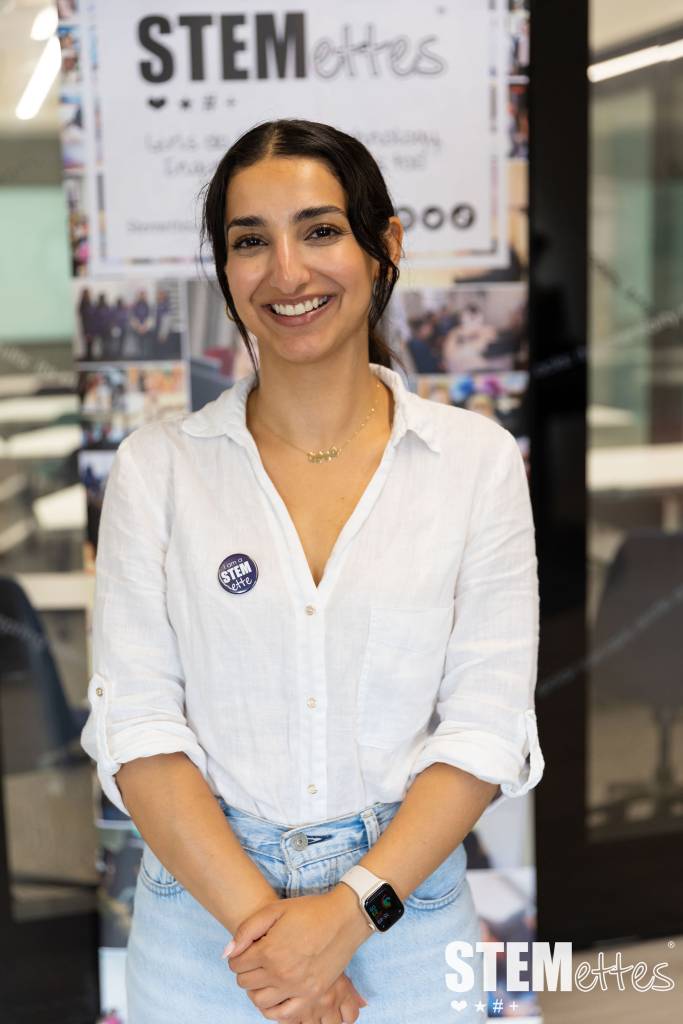 What inspired you to volunteer with Stemettes?
You can't be what you can't see! I didn't have STEM role models who looked like me as a kid so I want to be able to give that to other kids now I am able.
What do you enjoy about volunteering with Stemettes?
Volunteering with Stemettes is without a doubt the most fulfilling part of my career. I have so much fun with the young people and see my impact first-hand. I come away from every event feeling full of love and positivity (and doughnuts).
Why should folks volunteer with Stemettes?
You get to spend time with not only inspirational and conscientious young people, but Team Stemette and fellow volunteers who will embrace and welcome you. I have learnt so much from listening to other volunteers talk about their careers. Every event I've been to has been so fun and affirms my purpose in STEM.
Did you gain any new skills?
Giving talks about my career has helped my presentation and networking skills. If you can do a presentation for teenagers you can present to anyone! I have also gained mentoring skills which transfer well into people management at work.
Interested in volunteering with us? Find out more over on our volunteering page >>