It's New Year's Eve and we're getting ready to countdown to 2014 here at Stemettes HQ. Before the year is out, we'd like to share what we've been up to.
Number 10 & Facebook HQ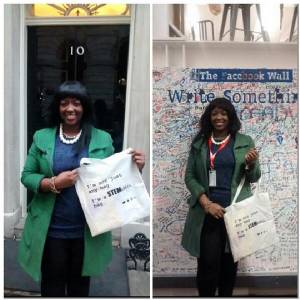 Head Stemette was invited to speak at a Number 10 Policy Roundtable on 'Women in Science' and spoke about how the government, universities and schools might work together on a national campaign to make more Stemettes.
On the same day she visited Facebook's London HQ to talk about exciting things that the company might want to work on with the Stemettes – look out for some cool Facebook events & opportunities in 2014
Opportunities for Teens
We've been sent details of the following two opportunities for girls in secondary school:
Nuffield Research Placements are available to Year 12 students wishing to spend a summer gaining work experience in a lab. Applications open in January, check out this factsheet for more details, or their website.
Applications for 2014 Social Mobility Foundation Programmes Now Open: The SMF offer a range of entirely free-of-charge programmes consisting of mentoring, internships, university application support and skills development for disadvantaged year 12 students across the UK to help them get ahead, including in STEM careers. It is supported by over 200 prestigious employers and universities across 11 professional sectors.
Big Stemettes: Join us in January for a mini-hack
We'll be at the big BETT Conference at London's ExCeL on Saturday, January 25th to show teachers and educationalists all around the UK what the Stemettes hack experience is all about.
We're up on Flickr
Some of you aren't on Facebook or Google+, so now we've put our photos up on Flickr. We've organised them into 'sets' (albums) up on there. If you're on Flickr, subscribe to our feed!
2013 Thank yous
We're eternally grateful to all of the women & men who helped out, supported, advocated for and got behind the project this year. We'll be publishing a 'Hall of Fame' in time for our first birthday in February, where we'll name all of you.
Happy New Year everyone!