It's been 3 years since we started our Student to Stemette programme. To celebrate all the work done with young STEM women in partnership with Deutsche Bank Citizenship and their Born to Be programme, we're running a blog series sharing what Sherpees have gained and been doing whilst being on the programme.
This week it's Kelsey who was part of the Birmingham Cohort 5. Her Sherpa (mentor) was Neha from Deutsche Bank who is in Application Support.
Today on the 8th Of February 2017 I had my first meeting with my sherpa Neha! I received an email about my matching Sherpa on the 31st of Jan and had organised our first meeting by the end of the same day.
I set off a little early to Deutsche Bank (where our first meeting was) so I could think about everything I wanted to talk about in this initial meeting. I hadn't visited the part of Birmingham where the bank was located either so I decided to take my time and take some pictures of the area too.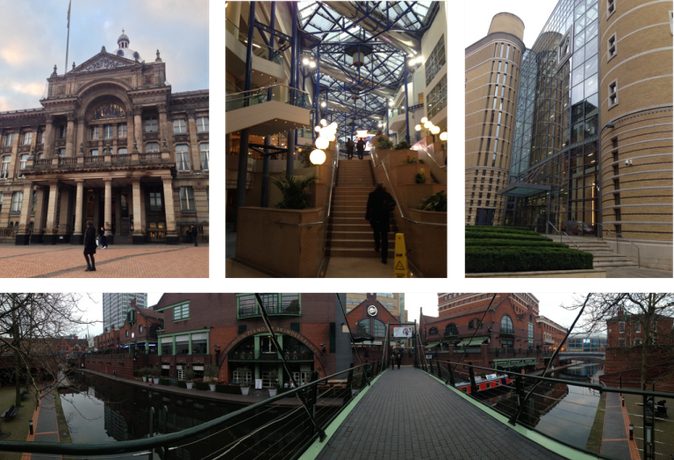 At 3:30 pm I got to the bank, met up with Neha and she graciously bought me a hot chocolate which is a great start to any meeting. Then we sat down and started discussing ourselves and I learned about Neha's educational background and how she moved from India to the UK to study for her Master's degree. I also told her about my background and that I'd moved from London to Birmingham to study at Aston and that I wasn't sure what I wanted to do in the future. She said that she would help me try to find out which career paths were ones that I wanted to take during the 4 months in the STS program.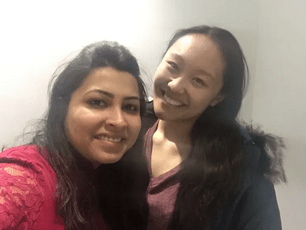 We discussed things that Neha could do to help me with a future career, such as going through my CV and LinkedIn profile, as well as looking further into and helping me apply for summer and year-long internships at Deutsche Bank and beyond. Neha told me about her time working at Deutsche Bank and how she was initially rotating through different roles within the bank that she didn't enjoy until she had a role as something she really enjoyed and is now working in and told me that the only way to know if you will enjoy a certain role or not is to experience it in person and that internships would be a good way to gain that experience.
We talked about things that we could discuss during our next meetings and set a little bit of homework (that wasn't homework because homework makes it sound boring ?) to look up some internships and bring my CV along so we could go through it and see what improvements could be made.
Then we ended the meeting by remembering to take a selfie together!
Would you like to inspire and support other young women like Kelsey? Apply to be a Sherpa here.