Laiba, 15, is studying for her GCSEs and is a part of our Student to Stemette programme. She was one of five participants selected to attend this year's Grace Hopper Celebration of Women in Computing in Texas from Oct 17 to 23 2016.
Two weeks ago I had the life-changing opportunity to go to Houston, Texas with the Stemettes and 4 other girls to attend the Grace Hopper Celebration 2016. What a week it was, I learnt so much and it opened up doors to new opportunities, also I got to spread it with a group of awesome and inspiring people. On the first day of the adventure, we all got up bright and early and had a classic American breakfast with pancakes and maple syrup. Afterwards, we went to the huge conference centre where the event was being held; there were tons of females (15,000) from all around the world (more than 80 countries), all here to celebrate women in tech! Everybody formed large crowds around the gates and once they opened everyone went running in.
There were hundreds of stalls from every company you could imagine from Facebook to Disney and MIT. It was a playground of opportunities and knowledge so I quickly began networking which helped me create good links that could help me further my career.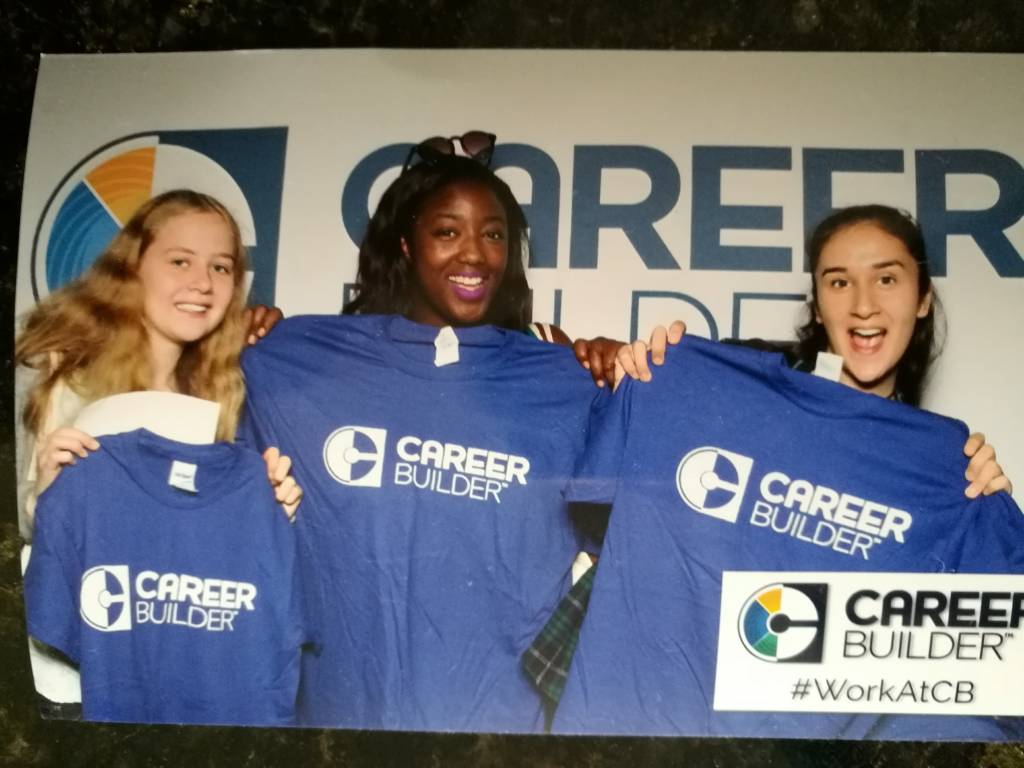 Also talking to people in the technology industry was one of the most educational parts of the trip as I learnt about the types of careers available in tech and how companies use new technologies to further their business. Also, I was able to give out my CV (which my amazing Sherpa from Deutsche Bank helped me perfect) to many companies. The great part was that the companies would give out awesome freebies and prizes such as putty, t-shirts and VR headsets!
One of the scariest but surprising parts was having meals with companies such as Deutsche Bank and Accenture; it was scary because I hadn't interacted with adults who work in big tech companies in a formal environment before however once I settled in it was very educational and fun. On the second day of the conference, I attended a talk on the social, moral and cultural decisions that need to be made when making Sims 3. The most educational lecture I attended was 'Hacking: Capture the Flag' which is a competition where you have to find hidden messages on websites via hacking.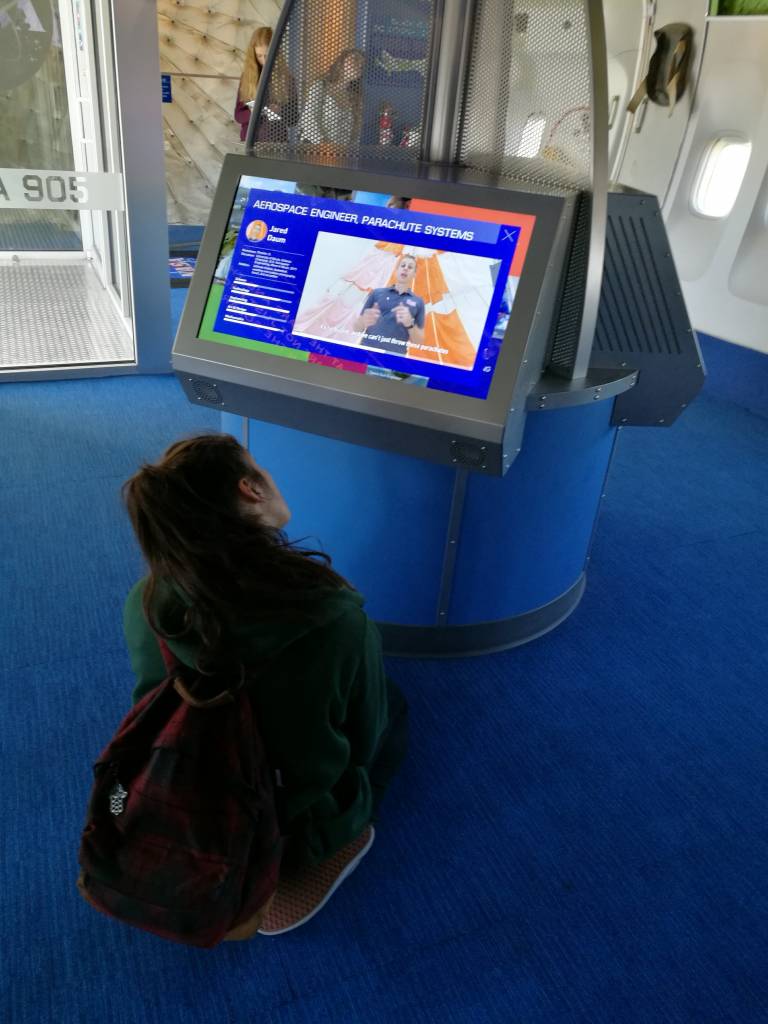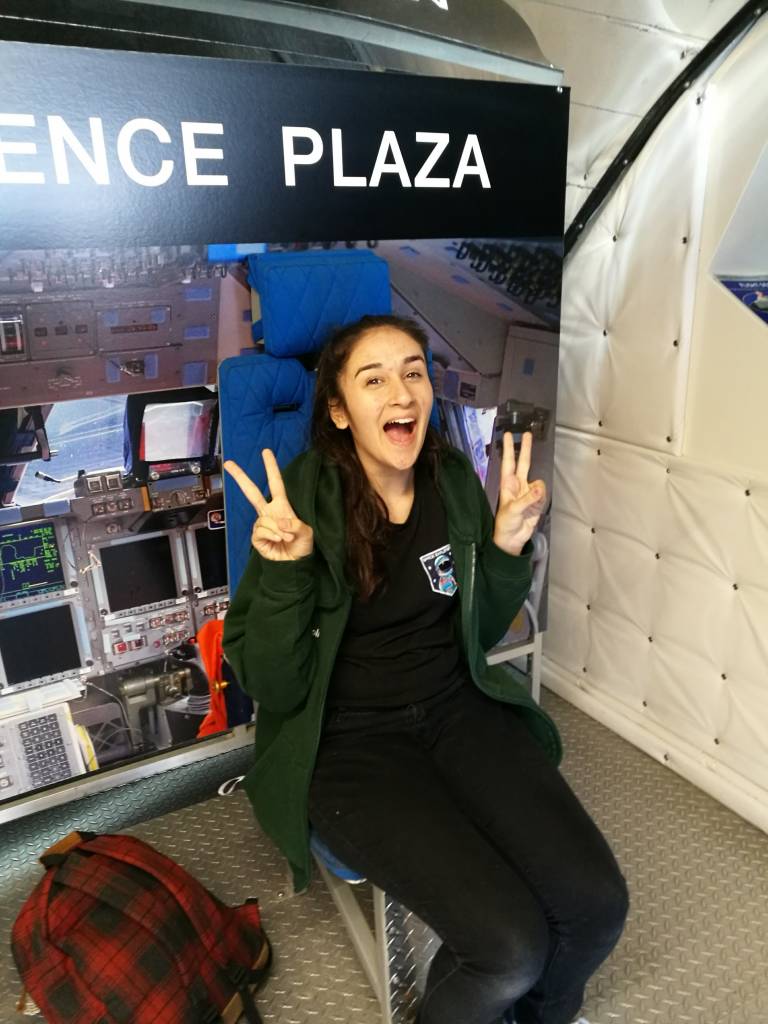 My top two favourite things from the trip were my #FabFive Family and the trip to NASA! Firstly, the NASA trip was out of this world! My favourite part would have to be visiting the original mission control and the speaker where the first words from the moon were heard, additionally, I enjoyed seeing what life is like in a spaceship. My other favourite thing was my #FabFive family (the other girls on the trip with me) because they were all so funny and social and although we all were from different places and backgrounds we all still got along. Furthermore, although I was the youngest I still left welcome and we all had great banter together! My best memories were when Sawda and I would always be late because she would nap for ages.
Overall this trip was unforgettable and helped me broaden my knowledge of women in computing as well as helping me to expand my network which will be vital for my career.
This experience was part of the Student to Stemette programme run in partnership with Deutsche Bank's Born to Be citizenship programme. More details about the programme are available on the Student to Stemette website. Next year's conference will be happening in Orlando, Florida, and we will be taking five more young women, selected from this year's mentoring cohorts.