What's more fun than using apps? Making your own. Over the weekend of 9th & 10th September 2017, we descended on Cornerstone OnDemand's central London offices for an app hackathon – Cornerstone App Hackathon.
Lorraine, 9, said:
I was looking forward to my fourth Stemette event because I was going to build my app. It was at Cornerstone's offices in London and I was so excited I just couldn't wait to get there as we had travelled in from Essex.
I recognised a lot of people from the last Hackathon and couldn't stop smiling. I got to work with Lillia, Kimi and Ruby. We worked together to create an app called Make A Mate and presented it to the judges. It was a fab day making new friends and eating lots of yummy snacks too!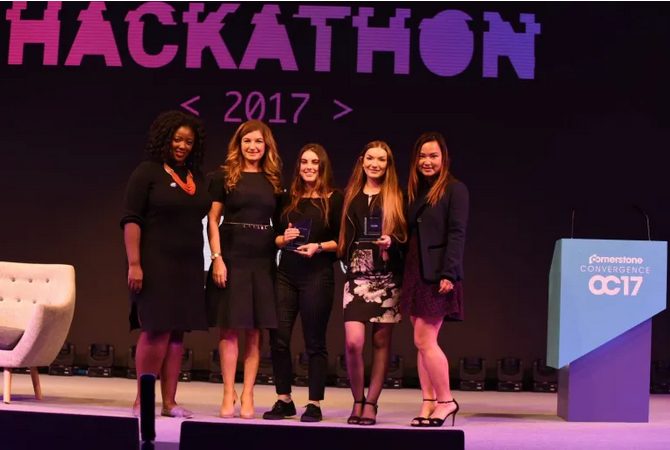 We run hackathons throughout the year – they are listed on our home page but you'll hear about them first via our mailing list. Want to host a young woman like Lorraine at an event? – drop TeamStemette a note.