This blog post has been written by Savinay, 13 who attended the event and is also an alumnus from Outbox Incubator.

The day kicked off at around eleven when I arrived at Bank of America Merrill Lynch in Central London. The building was absolutely incredible, open and modern. Since I was a volunteer for the day I spent the first few hours behind a desk checking people in with a nifty piece of technology that made the inner tech nerd within me squeal a little! You just had to swipe to the right or scan the QR code and then people were checked in instantly.
During this time I chatted with the other volunteers, who were two other Outbox Incubator alumnae and a PhD student from Imperial College London. This time included an extremely efficient production line, a large number of stickers and badges, discussion on topics from the eco friendliness of cars to how expensive science and tech equipment is and eating a variety of sweets!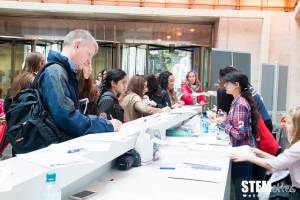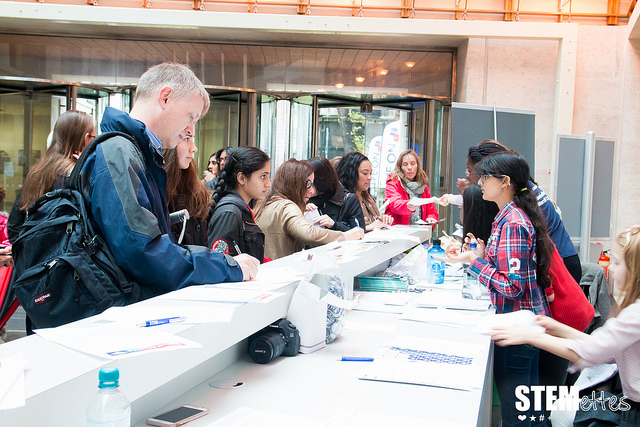 We went in when the panel was about to start excited to learn about these people's stories and their STEM careers and business. The eight members of the panel were:
Dr Clare Eluka – the founder of Premae Skin Care
Joe Wong – an ethical hacker in Cyber Forensics at Bank of America Merrill Lynch
Tito Famakinwa – a tech Researcher for Bloomberg
Omotola Akerele – a tech consultant from Accenture
Keerthi Rachamallu – an Outbox alumnus and founder of Asthma Efficient
Nipuni Karunaratne – a graduate engineer for Rolls Royce
Maja Kecman – an industrial engineer from the NHS
Stephanie Hiewobea-Nyarko – a developer from Bank of America Merrill Lynch.
It was incredible seeing the panel because they all had extremely varying backgrounds from degrees in everything from engineering to film and television.
It was inspirational to hear a lot of what they had to say and the advice they gave really did help. I think the best thing I learnt was to be honest with myself about any talents I have and to not be afraid to try. All the panellists at one point or another had to make big decisions to be where they are today whether it was over starting a company or choosing their A levels and now they are all either successful or doing really well.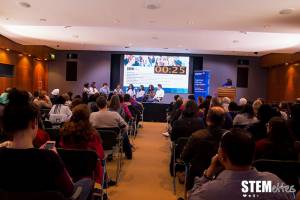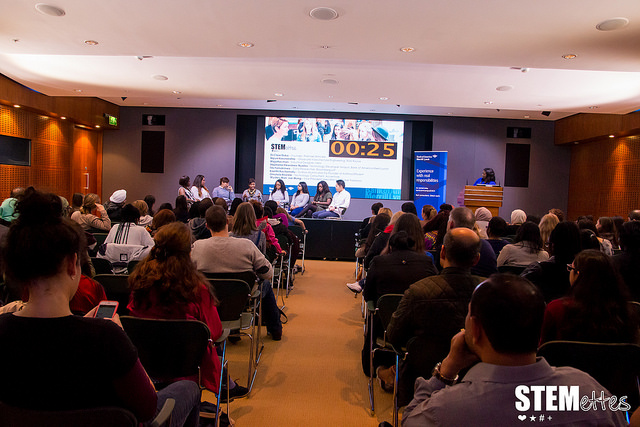 An interesting thing about the panel was the fact that we used an app that used your phone to ask questions to members of the panel while they were speaking. The panel was run very well by Anne Marie! After the panel there was a networking opportunity where we got to talk to the members of the panel, where we got to talk and network with each other and possibly most importantly we got to eat cupcakes! It was a brilliant opportunity and it was really interesting to chat to the members of the panel and it was great to see so many other Outbox Alumni there.
The day was absolutely brilliant and I can't wait for the next event, I have honestly never been more glad to be a girl who loves STEM because it isn't just you as an individual anymore we're a community and I can feel that people who I was in a room with at this event are going to be extraordinarily successful.
---