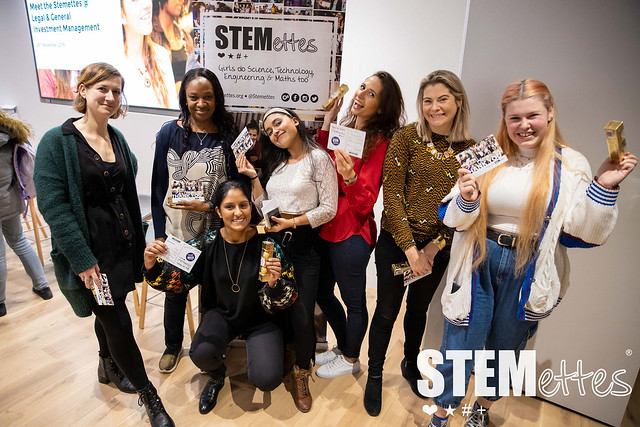 On Saturday 23rd November, we partnered with LGIM again for another 'Meet the Stemettes' panel event. We hosted 54 girls, and 62 people overall, who listened to our panellists share their journeys into STEM. The girls later joined a speed networking session where they received advice about how to get into STEM career.
"Don't panic and follow your gut-do what you're passionate about!" – Sparshita Dey ?#LGIMStemettes pic.twitter.com/5M6GeD7KGg

— Stemettes ® ?★ # + (@Stemettes) November 23, 2019
So we collected feedback from the women in STEM session, and the girls rated the event 7.9 out of 10! We also found that:
87% of attendees stated their perception of STEM improved.
100% of attendees indicated their network in STEM improved.
96% of attendees found their confidence in STEM improved.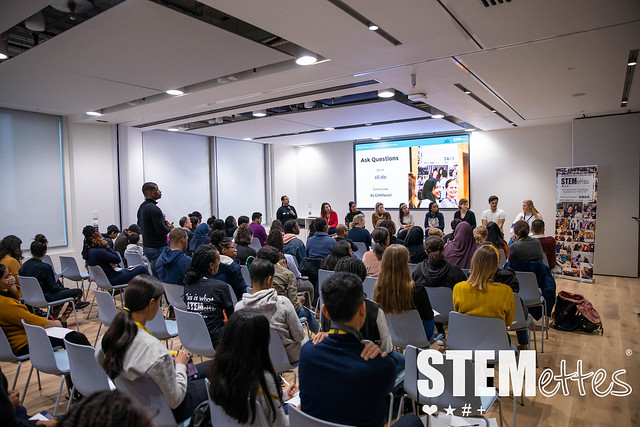 We received wonderful comments from the girls who shared their highlights of the women in STEM panel was 'listening to the panellists' advice – it was really helpful'. The girls also shared that they found the panellists' amazing and very insightful'.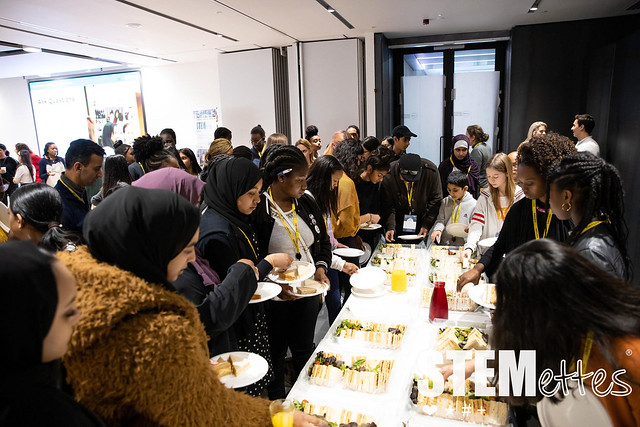 A massive thank you to our partner LGIM for hosting this event. Thank you to our amazing panellists for sharing their insights into STEM.
Here's some of our winners from today! ?? Thank you to everyone who came along! @LGIM pic.twitter.com/mexY0VtLgC

— Stemettes ® ?★ # + (@Stemettes) November 23, 2019
To keep up to date with Stemettes events, head to our Eventbrite.