October Half term was a busy week over at Stemettes HQ. From October 20th – 30th we had four events at different locations with different partners.
How AI Works @ Bank of America Merrill Lynch, October 20th-21st
Bank of America Merrill Lynch hosted us for not one, but two days of hackathon fun in London on October 20th and 21st. We had over 60 girls and young women join us to create their own voice-activated devices using Python and Scratch. After some icebreakers, the girls cracked on coding and came up with some truly innovative work.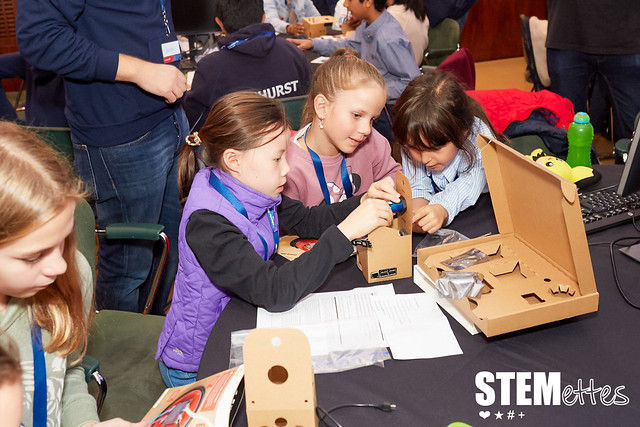 Meet the Stemettes @ BAE Systems, October 22nd
76 girls and young women joined us for this panel event at BAE Systems in Farnborough on October 22nd. We had a panel of 6 incredible women and 2 mystery men, as well as speed networking and mentoring. The panel spoke of their experiences before and during their career and how important it is to have more women in STEM. One young attendee said she was inspired by all the panellists as "they all had a unique story to tell. By hard work and a lot of resilience, they got to where they are now and I admire them all for that".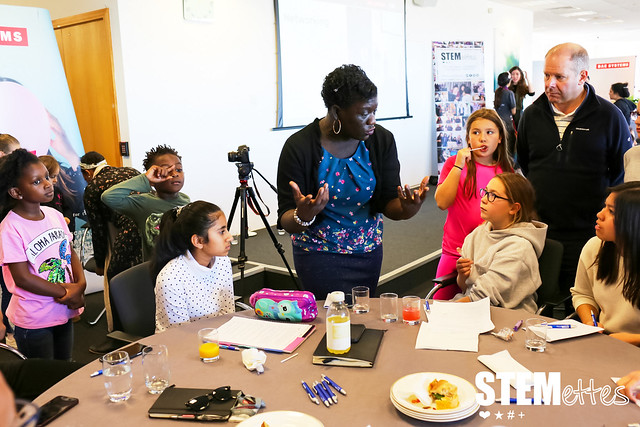 Meet the Stemettes @ Air Products, October 23rd
Events kept rolling over half term as for the 4th day in a row, we held another panel event – this time, at Air Products in Hersham on October 23rd. With around 40 attendees in total, the event got underway, hearing from 7 inspiring women and 1 mystery man 2 panellists came from science, 2 from engineering, 2 from technology and 2 from maths, so there was a diverse range for the girls to see how many possibilities there are within STEM. Attendees heard advice and stories from the panellists with one girl commenting that she felt comforted knowing "it's ok to not know exactly what you want to do".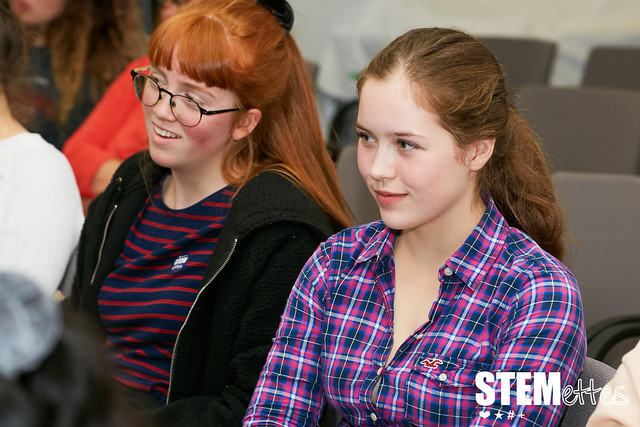 Stemettes Hack Leeds @ UST Global, October 29th-30th
We headed up North for the final event of the October half term; UST Global hosted us for a 2-day hackathon in Leeds on October 29th and 30th. Around 30 girls joined us to create apps all about Internet Safety, which UST Global work closely on. At the end of the hackathon, the girls presented their apps and they were noticeably more confident and proud of their coding creation.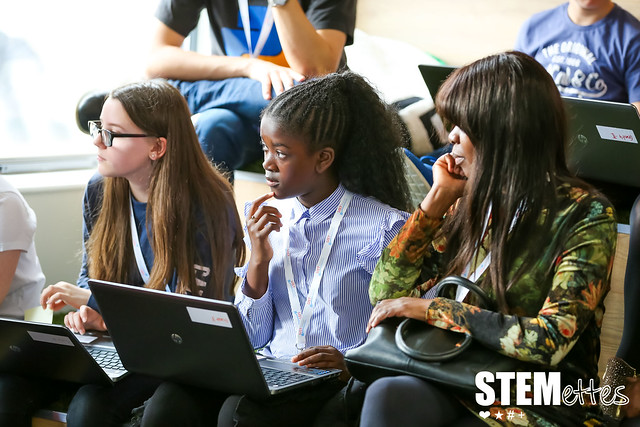 Overall, the week was a raging success with around 200 girls across the four events. A huge thank you to Bank of America Merill Lynch, BAE Systems, Air Products and UST Global for partnering with us and making the October half-term so STEMtastic!
For more pictures, head over to our Flickr!