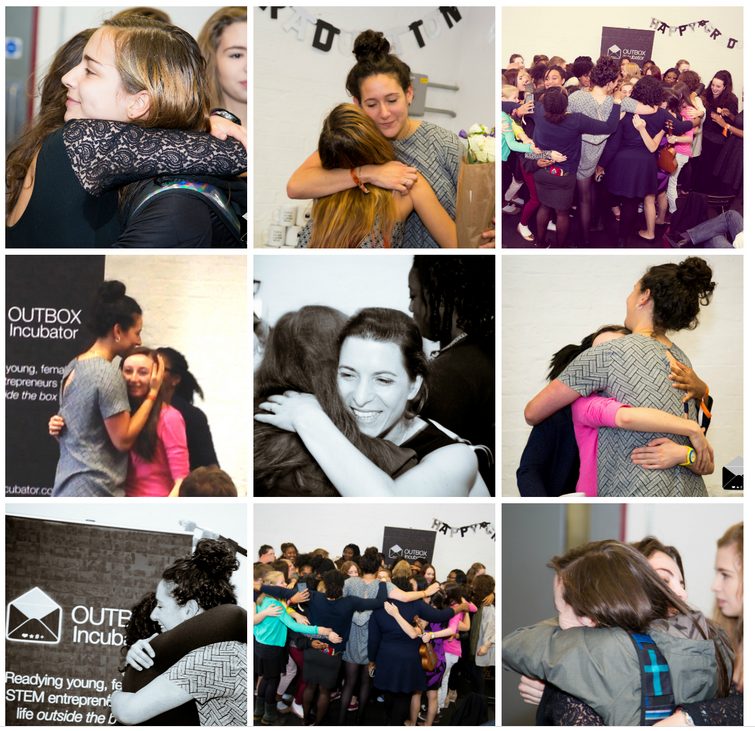 We always said that music was a huge part of the Stemettes culture and now also that of the Outbox Incubator. Never more so than now, as those of the 115 Outbox execs that could make it to Graduation on Saturday 5th September in east London sang a song for all of us that they had composed on the ukulele. We've not been able to get it out of our heads ever since. Partly because it's just so catchy but also because the emotion it stirred up in the Stemettes team has embedded itself in all of our cores. Just like these girls have done. Just like Outbox Incubator 2015 has done.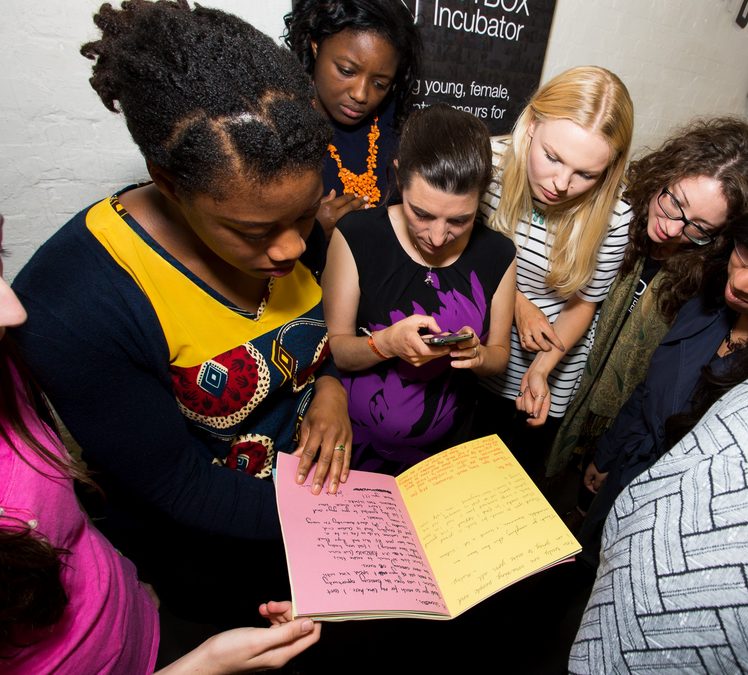 If we're honest, we're shocked. As Anne-Marie tried to read her opening speech through her unexpected tears on graduation day, I thought about how this whole experience had been nothing but a shock. It was a pilot. That means that things are meant to go wrong and lessons are meant to be learnt. Of course that was the case here too, but my gosh we were close to getting it spot on. But the thing that upped the quality of our pilot and lifted the entire programme was the girls we had in the house – our Outbox execs, who are now graduates and Outbox alumni. If anyone asks what the best thing about Outbox is, I tell them confidently and without hesitation, "The girls, they are our biggest asset".
It's been hard to dwell too much on the concept of an "end", as it doesn't feel like it. As has been mentioned before, this is 'just the beginning' for Outbox Incubator, the Stemettes and our girls, our Outbox alumni. For the Stemettes, we have a lot of hard work ahead of us, setting up our mentoring scheme for the OB Alumni community, and finishing the development of our online platform, OtotheB. These are our small ways of spreading the Outbox magic beyond the circle of girls who were able to directly benefit from it during their time in the Outbox house, to those girls who looked on and wished that it could have been them or who were a little too apprehensive this year but are ready for next year.
The girls also know that this is 'just the beginning'. They have created babies, their startups, which they are all enthusiastic about taking to the next level. Just this week investor meetings have started and startups have been invested in and funded. If the work ethics we saw in the house are anything to go by, I have a feeling that the results this week won't be the only fantastic outcomes we see.
The girls are also very aware of how much they have benefited from Outbox Incubator. From day one of week one, the girls filled the pages of a notebook with their "thank yous". We were so moved that they had had the foresight to do this when they didn't know if they would even enjoy the incubator at that point – I guess sometimes you just get a feeling as you walk through the door. In those handwritten notes, they talked of the fantastic international networks they knew they now had, the increased confidence they felt as a result of their time in the house, the friends for life that they made and the huge amounts of opportunities they now see before them. With such awareness, we do not doubt that our Outbox alumni will make the most of these newly acquired skills and connections. After all, we created Outbox to form girls that would do just that.
And now it's time for team Outbox to sit back just a little until next year. It was Jacs who, when the team were shifting twenty-five beds out of a van and into a garage for the year, decided to point out that it was just four short months before we had to start planning for Outbox 2016 (good one, Jacs). So some is sitting back, but not very much at all. We are so excited to see where this takes our girls, our Outbox execs, and our Outbox alumni. We'll be tracking them all over the next year at least through our OB Alumni community and using how far they have progressed to measure the success of our very first Outbox Incubator. Where will our execs be? What stage will their business be at? Will they still be stealing all the milk all around the world?
We don't know. The girls don't know either. But they have dreams, and so do we. Dreams count for a lot. After all, Outbox Incubator was once exactly that. And now look where we are.
A huge thank you from the bottom of the Stemettes' hearts to everyone involved. To use an overused, but very truthful phrase, we could not have done this without you. Particular thanks go to Mary Carty, who has given up her time over the past three years just to see Outbox Incubator become a reality. To Josie Emberton, who offers us her incredible talent at no cost for one whole day a week, and played a big part in securing funding for Outbox Incubator. To our fantastic team of Stemettes. And to Anne-Marie, without whom the Stemettes wouldn't be changing the world in the way that they are.
And the biggest thank you of all goes to our Outbox execs. We are so proud of you. Thank you.
Jacs –Managing Stemette & Cofounder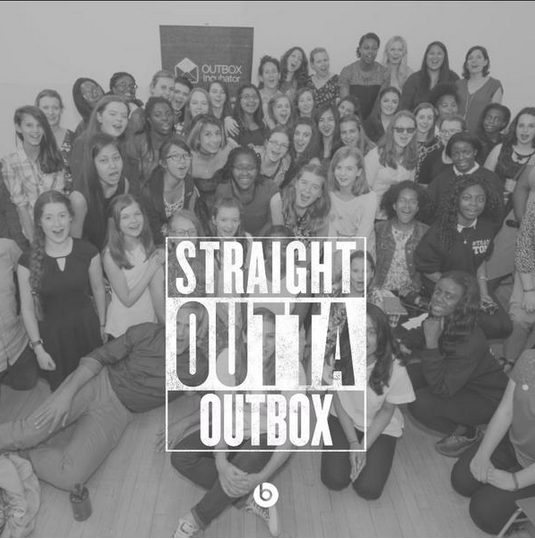 It's funny how, when something is gone, it doesn't always mean that it's physically gone. It doesn't mean that you don't have the memories, that when you sit in the place where it once was, you can't still feel it in the air.
I'm sitting in the Outbox Incubator house. It is empty. The beds are empty. The fridge and kitchen cupboards are empty. It is empty of laptops. It is empty of Outbox execs. And it is silent for the first time in 6 weeks. But everywhere we look, as the team sits around, we can see groups of girls brainstorming away together, hands raised and asking questions, coding, applying face paint to each other and dancing around doing the Nae Nae. Everywhere we think to listen we can hear discussions about the best route to market, about which sessions were the most inspiring, laughter, the ukulele and the sound of Ciara's singing, and we can hear Valentina's voice above everyone else's #noinsidevoice.