It's been 3 years since we started our Student to Stemette programme. To celebrate all the work done with young STEM women in partnership with Deutsche Bank Citizenship and their Born to Be programme, we're running a blog series sharing what Sherpees have gained and been doing whilst being on the programme.
This week it's Paula who was part of the London Cohort 5. Her Sherpa (mentor) was Roisin from Salesforce who is in Technical Enterprise Sales.
Hi everyone!
The Stemettes programme was initially recommended to me by a friend so naturally, wanting to better my future as well as being a budding scientist I applied.
As soon as I walked into the Salesforce building I was hit with an aura of formality and opportunity. The monumental, glass building did nothing but inspire all the girls there to strive for their goals and ambitions. During the event, we went through a series of fun-filled icebreakers before we finally got to the essence of it all: The Speed-Dating.
As cliché as it might sound, the speed-dating was a real eye opener. It helped me figure out what I wanted to gain as a person (i.e. contacts from networking, confidence in public speaking…) as well as motivating me. Seeing all the woman that had gone into STEM jobs greatly increased my hopes of doing the same.
To my delight, a week after the event I received an email saying I had been matched. This is where the mentoring begun. Every meet, (and I'm glad to say my and my sherpa met consistently) Stemettes HQ would send a PowerPoint filled with activities for you and your Sherpa. The PowerPoints would help you grow as a person as well as helping you develop a relationship with your Sherpa. I have to say my Sherpa and I got on fantastically. She has helped me in my confidence, motivation and brought so many opportunities to me. I had a very enlightening meeting with a man that has been in the life science industry for 20 years. This really helped declutter my mind and set solid goals for myself. I was also able to shadow my sherpa in a team meeting at Salesforce giving me a real understanding of the day-to-day life of someone in the STEM industry.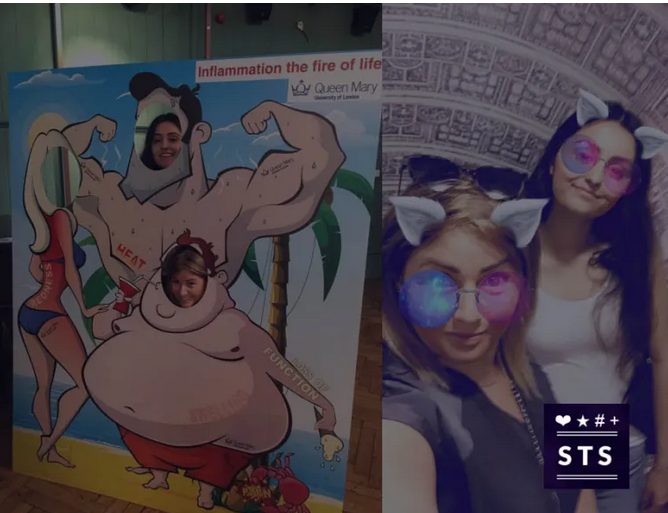 The mentors, they have been through everything. From GCSE's to A-levels and University, they know what we – as young adults – are going through which makes they amazing for advice and guidance. I can wholeheartedly say I have gained all of these. Stemettes has opened doors for me – as a woman, a minority and humble citizen – I would not have dreamed of and I think every girl should have the opportunity to experience it too! It has really helped dive into my vocational passion.
I would 100% recommend the Student to Stemette programme to every girl looking to join the industry!
---
Would you like to inspire and support other young women like Paula? Apply to be a Sherpa here.
If you'd like to help in another way, with Space, Time and Funding find more details here.