The following post is written by 13-year-old Jamila Bihi, who attended Rise Hack with her sister Naima. Naima is an Outbox Incubator alumnus and founder of Modlyst – an online community for modest fashion. Rise Hack, hosted by Stemettes and sponsored by Rise London in partnership with Barclays, was held on 5-6 March to celebrate International Women's Day. 
When my sister first announced that I would be going to my first hackathon I was so excited that I barely got a wink of sleep for the following few nights. As the days flew past, I got more and more nervous.
Finally Saturday came and I had no appetite. I took my seat in the auditorium, next to my sister. Head Stemette, Anne-Marie, explained the icebreaker and I began panicking – afraid to leave my sister's side.
However, due to that icebreaker I made friends with another girl, Nia, who had similar interests to me.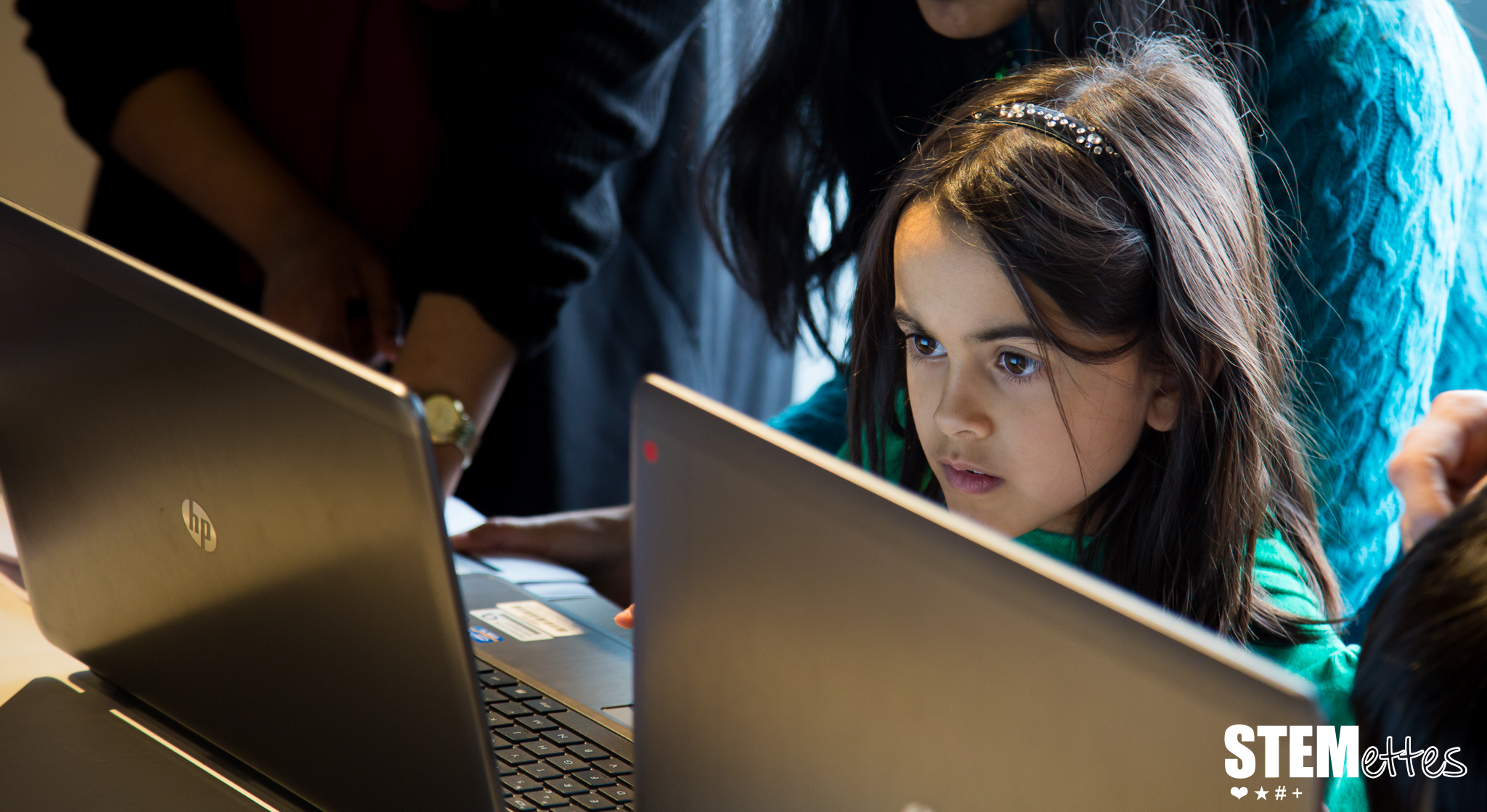 I made my way to the allocated room and seated myself as I took a laptop. I paired with Nia so we could take part in paired programming. After a few words, we began making our app. It wasn't too hard trying to find a common idea between the two of us. In the end we settled on Cosmac, an app which enabled users to compare prices for Cosplay costumes. Those hours of coding with her were the most fun I had had all day and I went home excited for the next day. After all, Sunday was pizza day!
On Sunday, I resumed my place and began coding. Lunch came and went and I still had a lot to do. Even though it wore my brain out, I had a lot of fun. And the amount of sweets I was given at snack time helped a lot in keeping me energized.
When I got stuck, there was always a kind, friendly volunteer at hand to help.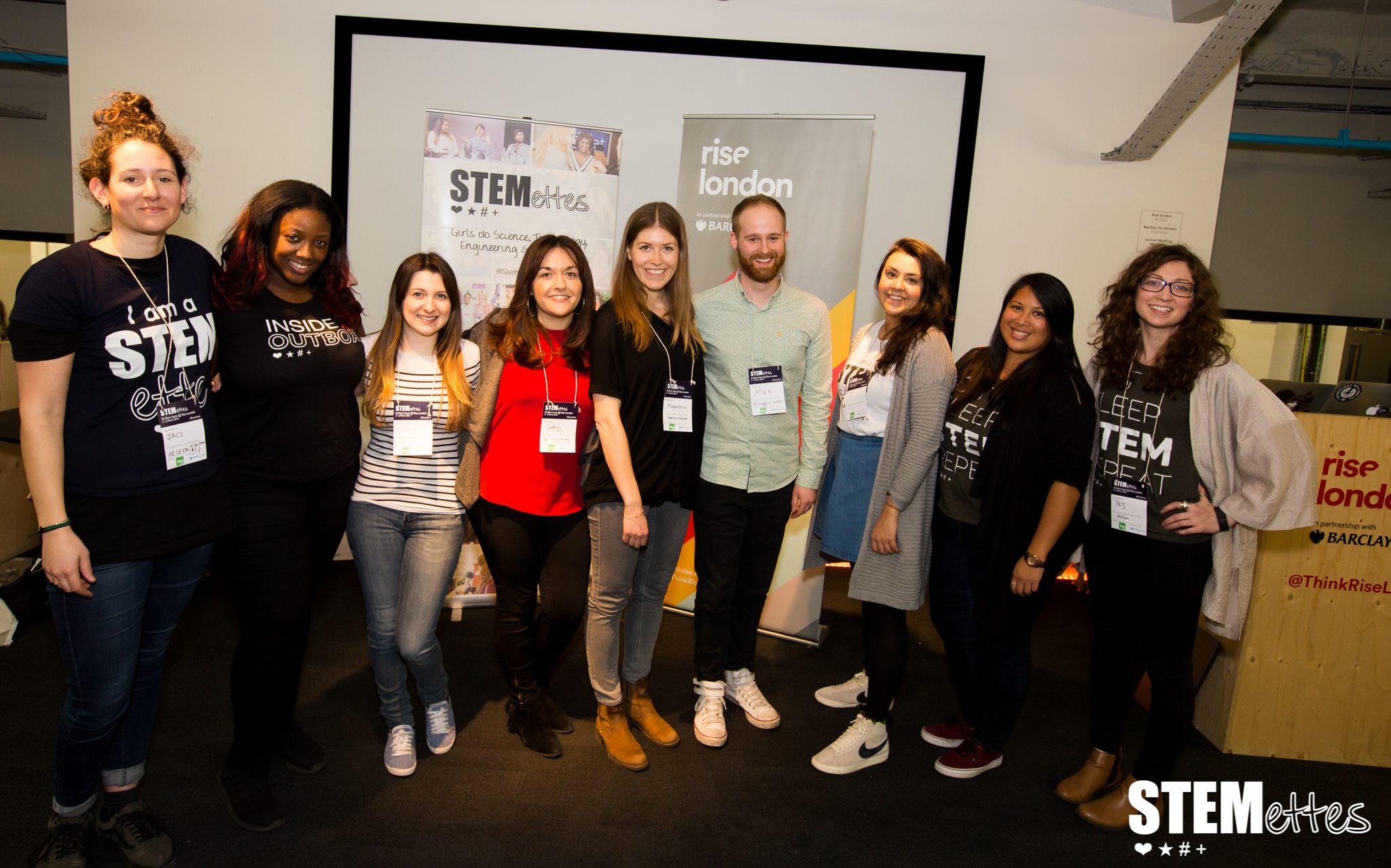 Finally, it was prize time! As we pitched our ideas, the judges took notes and asked us questions. They weren't as intimidating as I had thought they would be. The public vote commenced and then we had a 15-minute break as the judges decided the winners. The winners were announced and, although I was happy for my sister who was among the winners, I must admit to feeling a little disheartened.
But I soon realised that I had won too – I had won a great weekend! 
Stemettes will be hosting events in Chichester on 11 March, Chester on 15 March and Birmingham from 16-19 March. You can register for these events here. 
Weekly competitions will be happening on OtotheB, Stemettes' new app available on the iTunes App Store and Google Play. Download it today and win at The Stemette Life!
If, like Jamila, you're a girl aged between 13-26, you can take part in the Department of Work and Pensions #notjustforboys survey to share how you can be helped in pursuing your own STEM career.