We're launching a 10-part series highlighting the stories of people whose lives we've changed through getting involved with Stemettes.
2023 marks an incredible milestone: Stemettes is 10 years old! What began as a small idea has now grown into a powerful movement, inspiring and empowering young Women in STEM across the UK and Ireland.
In celebration of our Stemettes Birthday, let's take a look back at the past decade to see how Stemettes has been changing lives for girls in STEM.
First up, Soraya.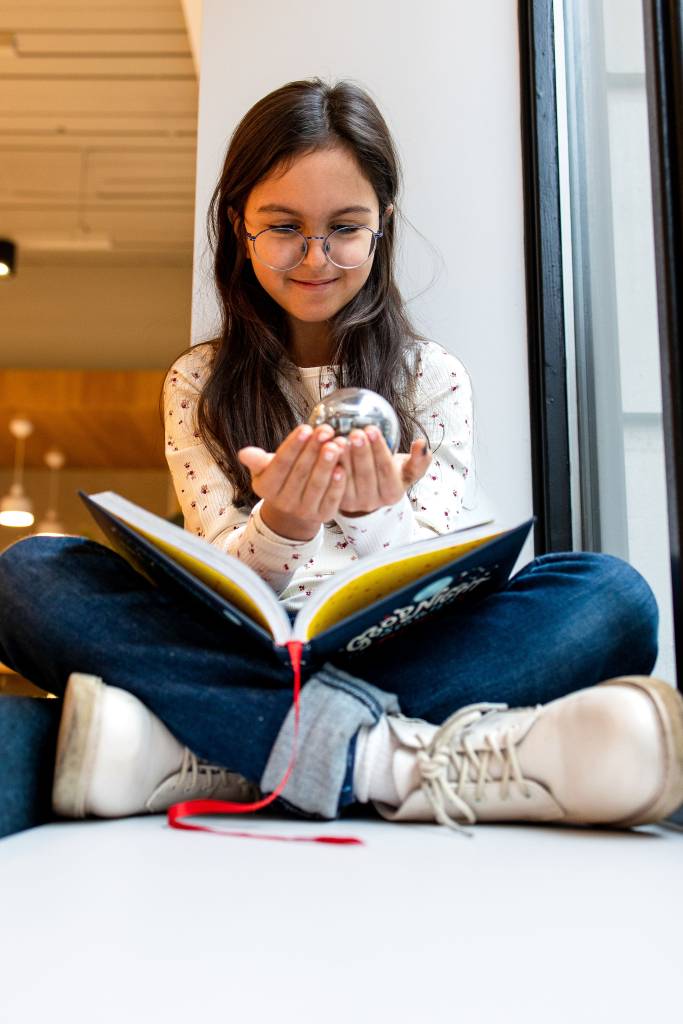 Nine-year-old Soraya joined Stemettes in 2018 after her mother signed her up for one of our popular hackathons. Over the past three years, she has attended over ten events and even hosted a session at our largest Stemettes event, Outbox over the summer.
Soraya's first event was the Stemettes Rise Hack.
"When I attended my first hackathon, I wasn't sure what to do. I went from table to table, seeing what the older girls were up to. The first one was like dipping my toe in the water."
She then went on to attend a range of hackathons in partnership with the NHS, CDW, the Post Office and DXC Technology. She attended an earlier iteration of the Outbox programme and enjoyed taking part in a session on How AI works with Meryll Lynch as well as STEM Mode In during 2020. She fondly recalled attending the Stemettes Turns 7! event, remembering her interaction with Head Stemette Dr Anne-Marie Imafidon:
"I'll always remember handing Anne-Marie a card during the seventh birthday event. I feel whenever you get involved with an organisation and you have the chance to meet the brains behind it, it makes such a difference to your experience."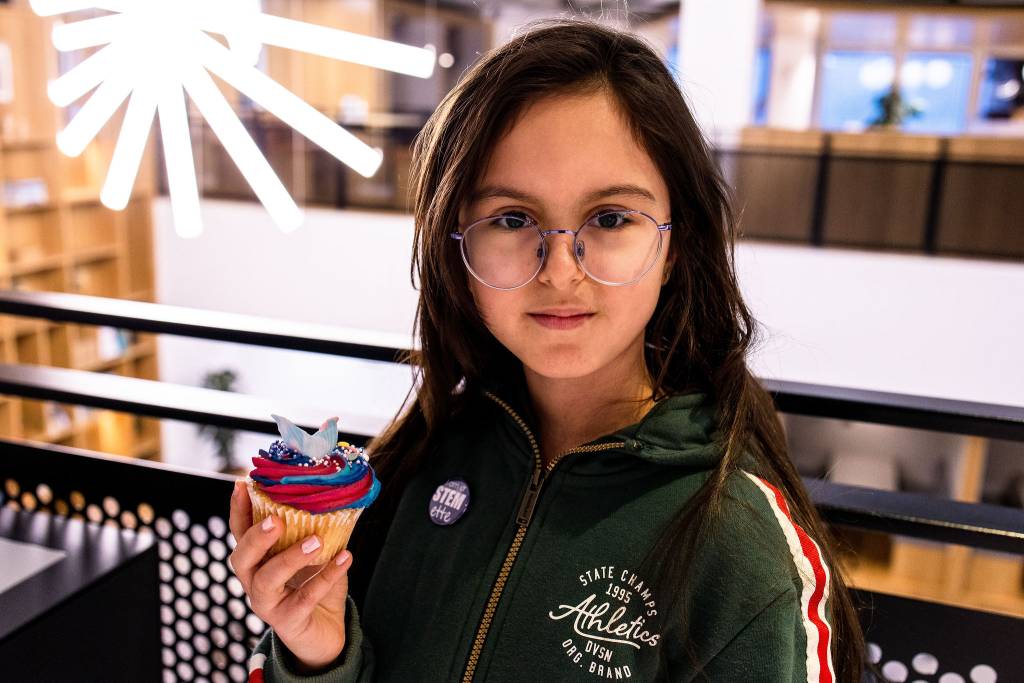 Soraya says the reason she returns to Stemettes over and over again, is because of the encouraging environment that is created by the team."Stemettes is such a lovely environment for girls. It's supportive and the people are kind. One thing I love is that whenever they teach you about a subject, they always add something extra. For example, when I was learning about astrophysics at Outbox 2021, we not only learnt about science, but nature too. We learned about tardigrades (microscopic eight-legged animals that have been to outer space)."
What is striking about Soraya is her drive to keep learning and improving every time she attends an intervention, no matter what the subject is. "Once I went to a hackathon and I wasn't coming out of my shell. I was encouraged to go over to an older group of girls to try Python (coding) as they thought I could manage. Since then, I have tried a bit of Python so now when there's another opportunity, I'll be ready."
Soraya says that she enjoys STEM, but sees herself as more of a STEAM enthusiast as she loves to express herself artistically. During Outbox 2021, she offered to run a downtime session to teach other girls how to draw anime characters.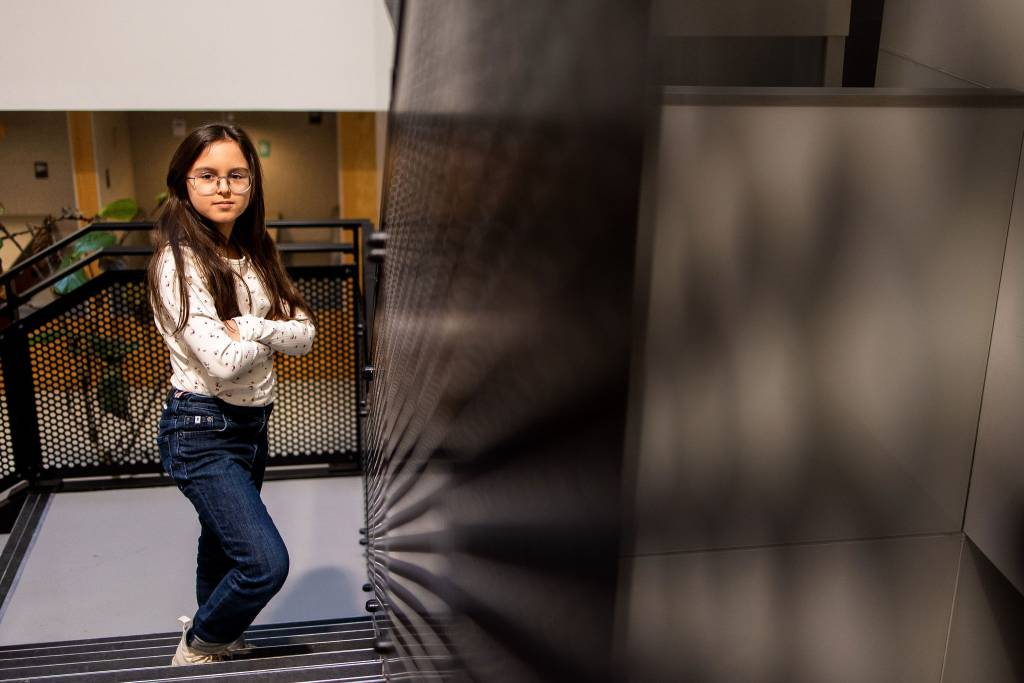 "I always like to give myself opportunities…What I've learned from Stemettes is that any job can be STEM-related. If you delve into it and go for it, you can do it."
On her involvement with Stemettes, Soraya said: "It's a real honour for me to help other girls with STEM. If the Stemettes ever get in touch to ask for help, I love it."
Learn more about our 10th birthday events: stemettes.org/birthday/