Stemettes took over the Rise London offices on August the 21st and August the 22nd 2019 for a hackathon. Rise, by Barclays, is the home of fintech (financial technology) and together we partnered for a hackathon theme titled 'Using your money for good with the help of technology'.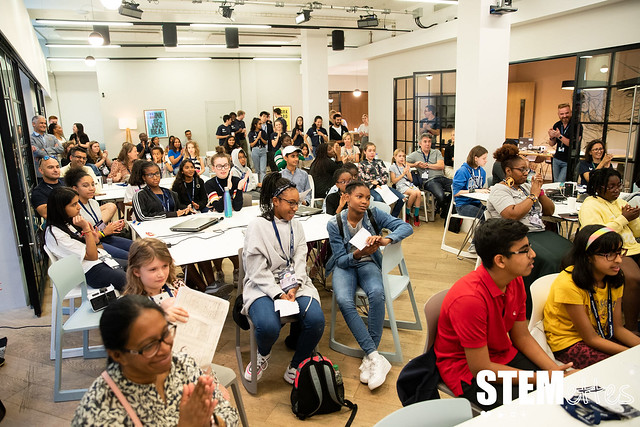 We hosted 58 girls (with some boys too) aged 5-22 to attend the hackathon, where they learnt how to build an app. Our young coders formed into three groups; Dough, Dollar and Dosh. Dough coded their app using AppShed; Dollar used AppInventor to create their app and Dosh leveraged Glitch to code their app.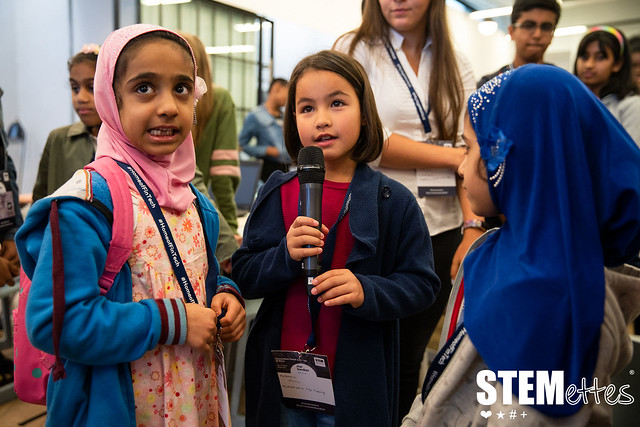 Congratulations to the 'Share' app by Muhammad, Nusaybah and Sahlah which was voted as the People's Choice winner. The 'Make Money Magnificent' app by Morgan and Zachary was voted as the Judge's Choice winner!
It's demo day! 1st up is Dough who all coded using AppShed @ThinkRiseLDN #homeoffintech #risestemettes pic.twitter.com/JHMRGIN25E

— Stemettes ® ?★ # + (@Stemettes) August 22, 2019
It was wonderful to see the teams present their final apps on demo day and we're proud of our impact results:
Attendees rated the event 8.9 out of 10 overall.
96% of attendees would like to code again.
100% of attendees would like to come to the event again.
86% of attendees stated their confidence in STEM has improved.
One attendee said that her favourite part of the event was 'creating and developing my ideas' and another girl liked that she was 'gaining confidence in using HTML and learning new skills'. Many attendees also commented that the 'staff were helpful' and that they enjoyed the free pizza.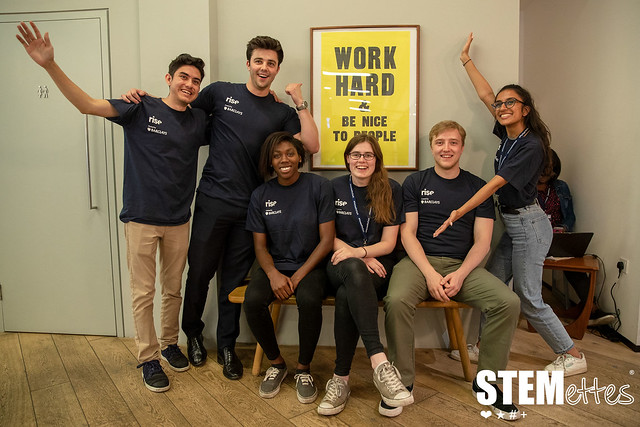 We are very grateful to our volunteers and judges; Jess Ruben from Judopay, Mergime Raci from GeekGirl Meetup UK and France Hamlett from Rise London for volunteering their time and expertise. Spotlight on women in STEM.
A massive thank you to Rise London for partnering with us to deliver a fantastic hackathon and helping us trailblaze more girls into #STEM.