We partnered with KPMG in July to run a Stemettes meet up. We invited young women in their second or final year of university to find out what a day-in-the-life is like working in Technology.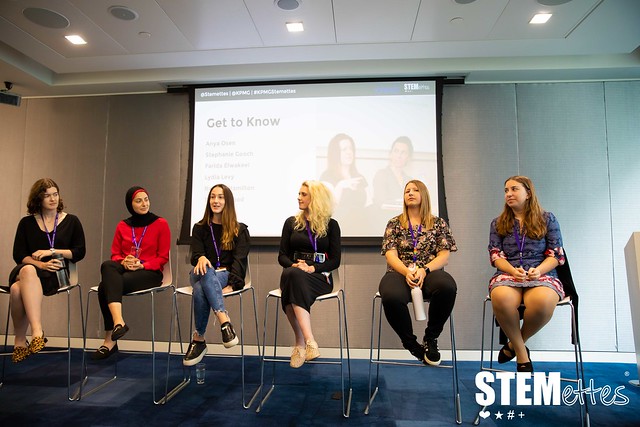 We spoke to six women (Anya Osen, Stephanie Gooch, Farida Elwakeel, Lydia Levy, Rachael Hamilton and Tess Harwood) about their careers and how they got to where they are now.
'Your career is yours, you are the one driving it', if you want to do something your the one who has to kick start@Stemettes @KPMG @kpmguk #KPMGStemettes #Careers #pathways

— Stemettes ® ?★ # + (@Stemettes) July 10, 2019
One attendee explained that 'Everyone was very nice, the information given from the panel was very helpful! We learnt a lot of new things, and I will be considering a career in tech. My confidence has improved thanks to the event and inspiring stories' – which we love to hear!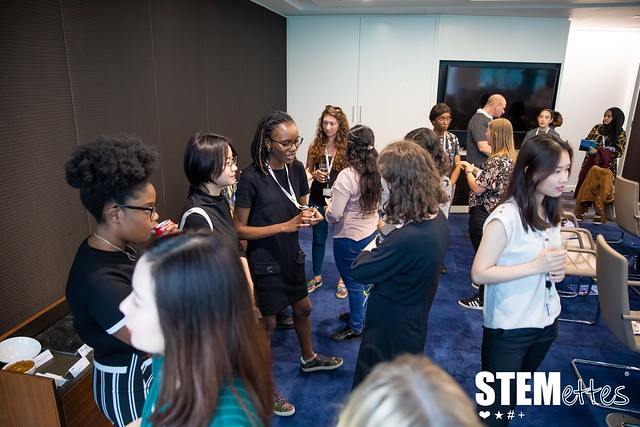 100% of attendees stated they would like to come again.
100% of attendees said that their awareness of STEM careers and their network in STEM improved.
Attendees rated the event an average of 8 out of 10.
A massive thank you to our sponsor, KPMG and to our speakers for helping us encourage more girls into #STEM careers.