On 8th March 2018 we hosted HRH Prince Harry and Ms Meghan Markle at our International Women's Day event, so asked our attendees to take part in a competition to tell us about the women in STEM who inspire them. Here are the 3 winning submissions.
Patience Sabiti
"Do you know what a space gynaecologist is? No? Well, neither did I until I read about Varsha Jain. In my opinion, she is probably the coolest kind of doctor in the world. Varsha Jain specialises in understanding how women's bodies respond to living in space. For example, what happens when you have your period in zero gravity and what should astronauts do if they want to skip their periods?
Well, why does she inspire me? Of the 500-plus people who've flown into space since the dawn of manned space travel, in 1961, only 11% were women. So Varsha Jain's work means that in the future more women can experience the beautiful wonders of space.
Would you ever consider yourself going to space? I know I would! Varsha Jain's work will enable more women to do exactly that. This inspires me to think more about what I can achieve in the world and what I want to do with my life. My dream is to become a doctor like Dr. Varsha Jain, as helping people is my main focus in life.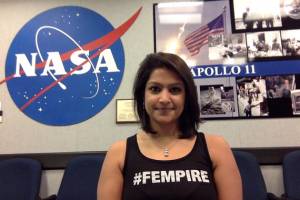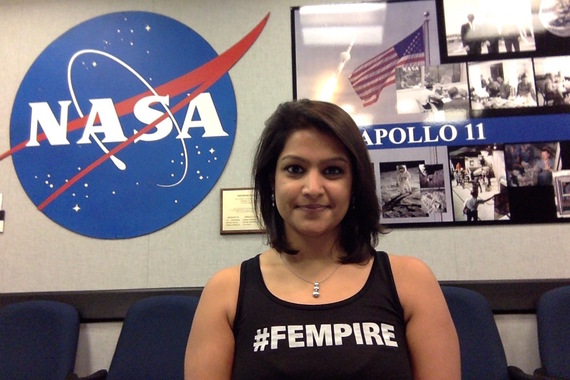 What I got from Dr. Jain is to always believe in yourself and to always believe you have it in you. From what I know, we can all change the world!!!"
---
Lauren-Mae Sparrow
A role model is often described as someone who radiates confidence, is highly successful and sets an example for others to follow.
Many role models are credited with breaking through barriers to accomplish their personal goals and dreams.
In the army, a positive role model can have a significant on life choices and one's career.
Regiment Lt.Co. Lynn Ray, with Fort Hood's 3rd Cavalry Regiment, is described by her peers and subordinates as a role model. With 28 years of service, Ray has faced several obstacles in her military career, but she never let those obstacles stop her from obtaining her goals.
As a young girl who aspires to become a female engineer in the armed forces, I look to those who want to do the same. People who inspire me to think that it doesn't matter I'm a girl and that I'm just as good as the boys make me proud to be a female.
I believe that Lynn Ray leads with her heart and with her head at the right times. Her passion to show other women they can become army engineers, makes me as a young female believe that I can become what to be. I want to become an army officer engineer and no one is going to say I can't. I want them to say I'm proud. I want to be proud to be a female army officer engineer who works alongside men and women who came here, at the end of the day, to make our country proud. That is the reason for me wanting to join the army. To do my country proud and many others would say the same. So should gender define who we are what jobs we are allowed to do and the goals we want to achieve? I think not.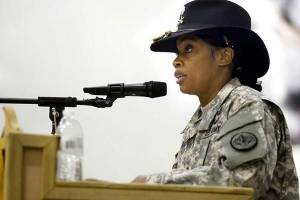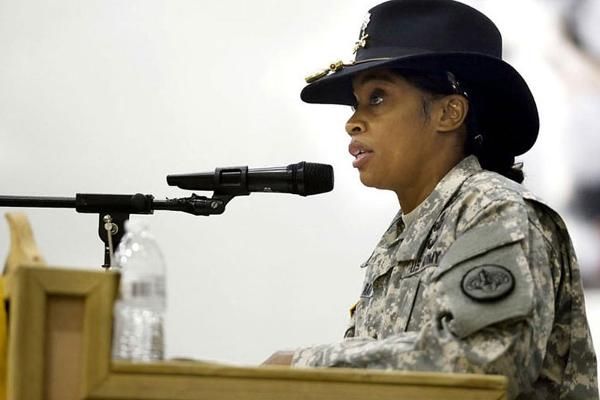 Tasneem Chihani
"A woman in the face of society is seen as one who has to be pretty, thin and quiet. The one who dares to fly in the face of all of these stereotypes is the best kind of role model a young female can have.
Dr Anne-Marie proved to the world that no matter what race you are, what colour your skin is, or what gender you are, nothing should stop you from being successful in your life. Her drive to be determined enough to study and work on her A-level computing (one of my favourite subjects) at the age of 11 when most girls are just putting down their Barbies, shows that being different is being special.
Most teenage girls like me – and this is speaking from experience – will be scared to show themselves to the world as who they are because of the judging out there; because to them if you aren't like everyone else you are weird.
So thank you Dr Anne-Marie for showing me that you shouldn't be ashamed or scared to be yourself, because after all, who will be the special one if everyone is the same?"