From her first Stemettes event aged 9, Isabella is now preparing to go to a specialist maths school where she will study her favourite subjects- Maths, Physics, and Computer Science. Whilst Isabella loves all of these subjects, her true passion is maths (so much so that she can recite Pi to 108 digits!).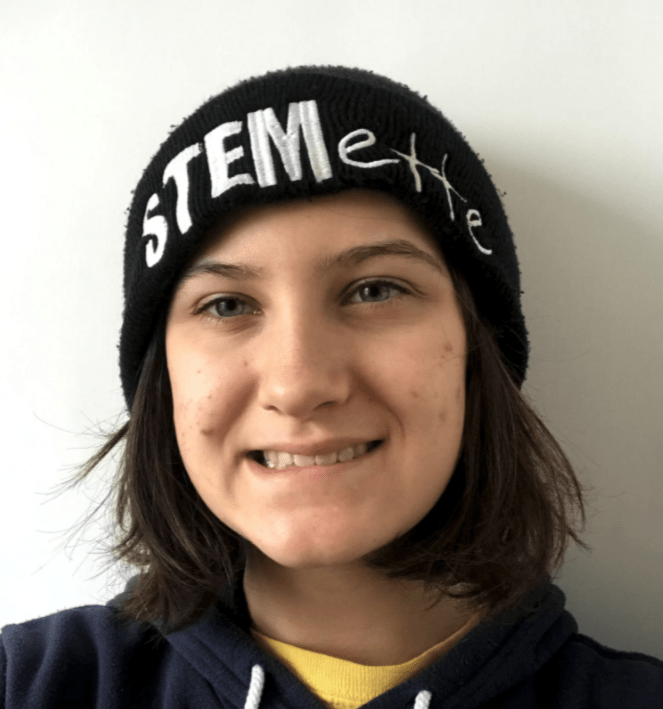 Growing up, Isabella did not always want to do maths but instead saw herself being a plant biologist. When she further explored STEM, and especially her favourite areas of maths such as proving, she decided her calling was to become a Mathematician.
Whilst her career may not be underway yet, she already has experience in solving tough maths problems as she regularly attends maths competitions made up of multiple-choice questions and tough problems. Isabella says that the last competition she attended was so challenging that there were only 6 questions in 2 hours!
The latest thing on Isabella's plate is the 11 GCSE's she is taking, but looking towards her future, Isabella takes inspiration from Maryam Mirzakhani as they are the only woman to win the Fields Medal (this is like the Nobel prize but for maths and is the most prestigious award).
It all sounds pretty tough, so what does Isabella do to relax? Well, she loves to go on walks with her family which she says is a much-needed break from screens and time to connect with her family. She also loves drawing, too, but quickly finds her way back to working on equations.
---
A massive thank you to Isabella for joining us for this session of Easter Explore. Meet Isabella in the Stemette Society, link below.
Now read…
Meet Maryam Mirzakhani
You Need To Know About These Remarkable Women In Mathematics Now