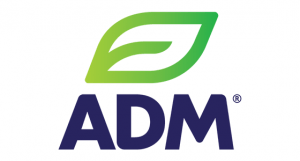 At ADM, we unlock the power of nature to provide access to nutrition worldwide. With industry-advancing innovations, a complete portfolio of ingredients and solutions to meet any taste, and a commitment to sustainability, we give customers an edge in solving the nutritional challenges of today and tomorrow. We're a global leader in human and animal nutrition and the world's premier agricultural origination and processing company. Our breadth, depth, insights, facilities and logistical expertise give us unparalleled capabilities to meet needs for food, beverages, health and wellness, and more. From the seed of the idea to the outcome of the solution, we enrich the quality of life the world over.
Your Responsibilities
The main priority of the role is to support strategic Business to Consumer (B2C) Food Supplement growth in global markets, provision of documentation and data requirements relating to product registrations and/or notifications and supporting the regulatory scientific pillar B2C NPD authorisations and approvals for B2C products.
Ensure visibility, trackability & traceability of B2C Food Supplement and pharma-like regulatory workload.
Reviewing regulatory work trackers as appropriate to determine work requirements and priorities.
Providing good customer service for receipt of customer or other department regulatory requests and support trending of regulatory agility and monitoring of relevant KPIs liaising with pillar lead owners and other stakeholders for Microbiome Solutions & other relevant Health & Wellness ingredients and products to understand the priority status of such requests.
Reviewing initial regulatory requests to ascertain documentation / data gaps in order to trouble shoot documentation requirements and/or communicate trouble shooting areas to other members of the regulatory team or other departments as appropriate.
Liaising with clients, key account managers and colleagues (regulatory and other departments) to determine priority regulatory requirements in line with department and company goals. Communicate regularly with key account managers and other internal stakeholders to provide updates e.g. client request progress.
Review and preparation of documentation relating to registration requirements of products for humans (ingredients and finished product) for national, regional and international customers.
B2C client specific approvals including product labelling, ERP requirements etc.
Project manage B2C relevant projects including those relating to management of change control, claims register, country/regional regulatory mapping etc or other tasks assigned as relevant.
Keep abreast of UK, EU, and where relevant international (including USA) legislation, guidelines and practices for general food, food/dietary supplements, food additives & materials etc for Microbiome Solutions & other relevant Health & Wellness ingredients and products and communicate this to relevant colleagues.
Updating and managing the Document Management System by developing, writing and reviewing regulatory relevant Position Papers, Policies, Standard Operating Procedures, Work Instructions, Flow Charts, Forms and documentation relating to product registrations and any other controlled document in the Document Management System (computer based).
Work towards representing the company in affiliate associations as appropriate.
Your Profile
Regulatory/Pharmacy/Chemistry/Biochemistry or similar science based degree.
Preferred: 1-2 years' experience in a regulatory, technical or quality role in food.
Professional level capability in English.
High level organisation skills.
Team skills as well as lone working skills.
Basic IT skills, including Microsoft Teams, Excel, Outlook etc.
Aiming to learn and be challenged.
Our Offer
Challenging tasks, short decision-making processes and a high level of personal responsibility in a modern work environment with flexible work time models
Room for innovative thinking and growth with the possibility to manage your own career path.
A company culture which promotes continuous learning and diversity.
Excellent career opportunities in a world leading nutrition company.
An attractive remuneration including a variety of social benefits like subsidized health & fitness offers.
Increased flexibility and work life balance through a Hybrid working arrangement.
Additional benefits and support for maternity and paternity leave