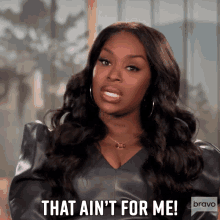 Is STEM education made for only highly achieving students?
In a word, no. The STEM world is a big one. There are lots of things you can end up doing across Academia, Industry or Entrepreneurship. There are also lots of routes into the STEM world. Not everyone who works in the industry is a genius that passed their GCSEs aged 2(!). Many people who work in the industry didn't get amazing grades. Many of them didn't even study STEM subjects to a high level. Great grades are the most obvious route, but you need to remember it's not the only one.
We at Stemettes are always approached by volunteers who tell us 'I wasn't very good at school but love my job, can I help inspire?'. We always say to them yes. More people need to know about the different types of people who work across STEM. It's not only Nobel Prize winners and 'lone geniuses'. Every single STEM discovery is a team effort. Some teams span centuries. A new innovation today could use things established centuries ago.
STEM education, like the rest of education, definitely places emphasis on high grades and high achievement. That's the name of the game. For a lot of Academic roles, you do need to have the right kind of grades. If you don't, then any experience you have might be something you can convert into an academic role.
For many routes into entrepreneurship, grades aren't a factor – it's about how you can create value. That value might be money, it might be new knowledge, it could be social change.
In the past, certain STEM companies have looked for very high grades and special degrees. These days, they are realising that high grades don't guarantee a perfect employee. Apprenticeships are proving to be a good way to train up people with the right attitude. Companies are on the lookout for people who can show they can learn new things.
Do your best for your grades, whilst also doing things which show you have curiosity. Attend a STEM event, do your own STEM projects and meet people in the industry. This all works together to give you the best chance at STEM industry success.
Examples of people who have been great in STEM without the best education
Hedy Lamarr – an actress and amateur physicist who co-invented the technology behind Wifi & Bluetooth.
Martha Lane Fox – a technology activist and co-founder of million-pound company Lastminute.com. She studied Ancient and Modern History at university.
Abadesi Osunade – a tech startup founder who now works at ProductHunt, and is a published author and successful podcast host. She studied Economics and Government at university.
There are lots of examples across the STEM industry – have a look and see who else you can find. Practically, here are some suggestions for investigating your own routes into industry in the UK:
Apprenticeships UK
University Technical Colleges
Makers Academy
CodeClan
This article was written by Dr Anne-Marie Imafidon MBE, Head Stemette & CEO of Stemettes.