Who or what inspired you to take an interest in STEM?
I've been a curious person my whole life. 'Why' was one of my favourite questions when I was a child and I enjoyed reading books heaps. Additionally, I always loved to be near the sea, so becoming a Marine Ecologist just brings together everything I enjoy most in life! When I enrolled at the University I realised I could have a job that was fun and a pleasure for me to do, so it has never felt like a real job for me, it is just a way of having fun. There have been many role models during my career, and one of them was my undergraduate supervisor: Sheila Marques Pauls. Her passion for coral reefs and marine organisms was just contagious and inspired me to discover the fantastic world that lives under the sea!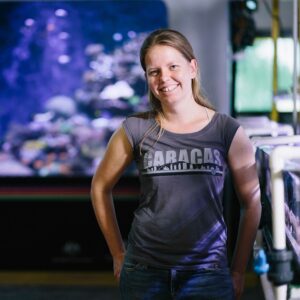 Tell us a bit about Homeward Bound – which bit have you enjoyed/are you looking forward to the most?
I look forward to meeting the amazing women that are taking part in the program and to the projects we are going to be working on together after the trip. I already know I have a strong and nice network of talented women in STEM I can count on that will be there holding my back whenever I need it, and that is just something incredible!
What is a 'typical' workday like for you?
My typical day starts with a cup of tea, then I usually have a good breakfast with my partner, after which I jump directly to work, either in the office or the field. None of my days are identical, every single day is different and that's what I love about been a scientist! I usually spend some time of my day going through my to-do list that I've prepared the night before and read my emails. Some days I might spend the whole day reading new publications about corals or doing boring paperwork while others I might be diving in a beautiful reef.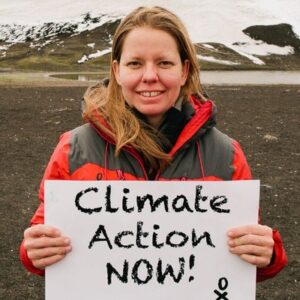 Best piece of advice you've been given and who said it?
"Be happy doing what you love to do" I don't remember who said this to me but I always try to follow it.
Do you have any new year resolutions? Have you broken any of them yet?!
Yes, I'm trying to be more efficient in what I do, being a bit more organised with what I commit to doing and with my time. Also, I'm trying to be less perfectionist.
---
Find out more about Adrina
Follow her on Twitter or her website
Read more about Homeward Bound here.
Follow Homeward Bound on Twitter, Facebook or Instagram
Last updated June 2020.