Education
She was just an ordinary schoolgirl until one day a German teacher found her in the school corridor and said if she picked physics and science she would be the only girl in the class. As a determined and strong-minded young woman, she did not let the thought of that hinder her decision. Helen received a bachelor's degree in chemistry from the University of Sheffield in 1984, she worked first as an engineer in London and then as a chemist for Mars Confectionery Ltd.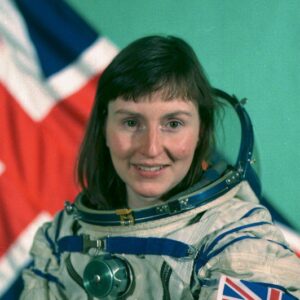 Helen without a doubt responded to a radio advert inviting people to apply to be an astronaut on a mission to the Russian Mir space station. She then became the first Briton in space in May 1991. She launched on a Soyuz spacecraft and spent eight days orbiting the Earth, most of that time on the Mir Space Station. These days Helen works full-time at the Department of Chemistry, Imperial College, London and she speaks regularly about her space experiences to inspire others.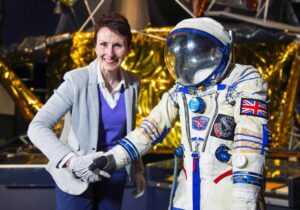 Achievements
Helen never defined herself as gender, she always remained equal thinking "I was actually the first British person in space" rather than 'British woman'. She mentioned when Tim Peake went into space, some people simply forgot about Helen, as a man going first would be the norm, so she was happy she was able to change the typical ideology. She has also written two aspiring books, her autobiography Seize the Moment and a children's book The Space Place. With her books and experience, she is able to enforce that women are able to join STEM industries and become a powerful and unforgettable memory to society.
Find out more about Helen in this article, or find out more about Helen in this article >>