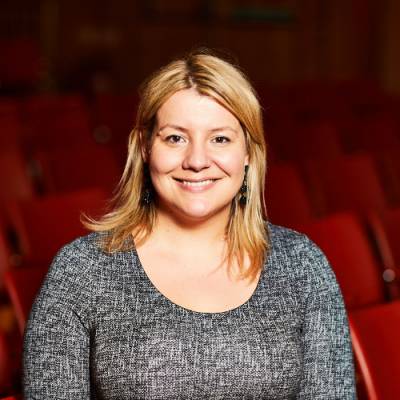 Natasha is the Global Head of Partner Engineering at Amazon Prime Video, and the founder of the award-winning STEM network 'Empowering Women with Tech', which elevates, educates and empowers women and underrepresented communities to get into Digital, Science and Technology careers. Named as one of the Top 50 women working in Technology worldwide, Natasha leads the London, Seattle and Beijing-based partner engineering teams at Prime Video that distribute to hundreds of millions of living room devices worldwide.
Outside of work, Natasha founded Empowering Women with Tech in 2016 which has helped over 5,000 females and non-binary people into STEM fields primarily in the North of England where Natasha identified that there was a significant gap of activity, driving Natasha's vision for a more inclusive and representative sector. She has won numerous international awards acknowledging her contribution to diversity.
Inspiring and supporting the next generation of women and non-binary people in STEM careers is very important to Prime Video who will now be collaborating with Stemettes.
So, what is Prime Video?
Prime Video offers customers around the globe thousands of popular movies and TV shows and award-winning Amazon Originals such as The Lord of the Rings: The Rings of Power, and The Marvelous Mrs Maisel as well as exclusive TV shows like Star Trek: Picard, Nine Perfect Strangers and Little Fires Everywhere. Prime Video also offer Live sport like Roland-Garros tennis, Premier League and Champions League football and more! All are available to watch on practically any device at home or on the go!
The Prime Video team is comprised of individuals who work hard to give their customers the world's best-in-class digital video experience as a lot of work goes into ensuring that the entertainment is delivered quickly, reliably and effortlessly.
What do Prime Video look for in employees?
Prime Video look for builders who bring varying backgrounds, ideas, and points of view to invent on behalf of our customers. Their diverse perspectives come from many sources including gender, race, age, national origin, sexual orientation, culture, education, professional and life experience. Their ability to innovate on behalf of their customers relies on the perspectives and knowledge of people from all backgrounds. Take a look at open roles here.
How can I get involved?
As part of our collaboration with Stemettes, we are excited to announce the following ways in which you can get to know more about us and engage in some fun and informative events!
● Prime Video x Stemettes Hackathon taking place on 26th November. Places are limited so please register via the Eventbrite link.
● Prime Video x Stemettes Leadership Academy taking place in January and February at our office in Shoreditch – more information to be shared in our upcoming zine articles!
● If you are interested in finding out more about apprenticeships at Amazon, check out Amazon Future Engineers.