Going to a university open day can be quite overwhelming. I almost toured the country on open days so hopefully with this all this travelling, I've picked up some good strategies along the way.
First, I'm going to look at the course.
The Course
Entry requirements – What are they usually and how flexible are they?
Recommendations for personal statements – If speaking to an admissions tutor, ask them about any books they recommend or if they could send an email list. Either way, make sure to leave knowing what they are looking for in a personal statement, particularly if you are likely to make this uni your firm or insurance choice.
Additional events – What other events is the university are running? Do they have any information on personal statements?
Where to ask further questions – If questions arise further down along the line, know who you can contact or where to contact. Usually, unis use an online tool called Unibuddy through which you can chat to current students.
Scholarships – What scholarships are available and what criteria? Make detailed notes.
Opportunities – What opportunities has the course offered for its students? What have previous students go on to do? Where are they working now and how employable are they?
Widening participation – If you are in year 12, unis usually run summer schools. There's some with the Sutton Trust.
Contact with employers – If you are looking to do a placement year, this is of particular importance.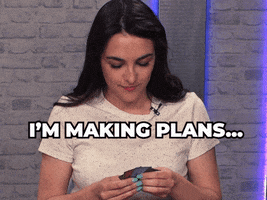 University
Support from the university – What support does the uni offer its students? Academic? Social?
Social life – What are students' social lives like?
How do they balance their studies?
Societies – If you have a hobby you want to continue at university, is there a society? You can always create one if there are enough people interested.
Music – Facilities for practising if you play an instrument? Also, if there are any scholarships for music tuition?
Weather – If you're moving far away, what is the weather like?
Shops – Where do these students shop? What's the most economical and are they any student discounts available/
Getting around – How good is the public transport? If you happen to speak to a student who comes from a nearby area to you, how do they get home? Where is the nearest train/ coach station?
Student accommodation – Where have the student ambassadors showing you around, stayed? Where do they recommend?
Disability – What support is available for students with disabilities and who can support you if you have any concerns?
What employer partnerships are there? GCHQ scholarship and PwC flying start.
This article was written by Stemette Society member, Emma Berwick.