We've all seen the headlines about global warming. But what actually is being done to save our planet? Here are 6 Greentech innovations you should definitely know about…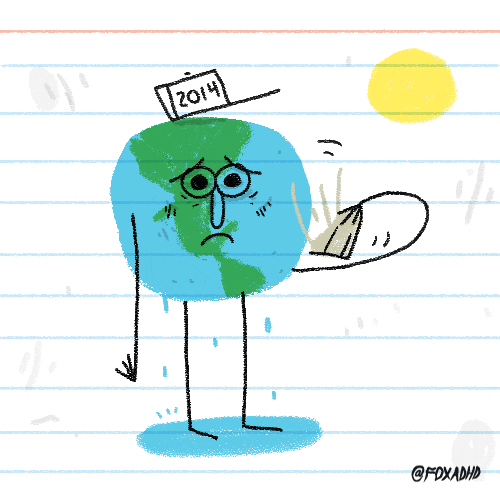 1 . Recycled Bricks
Using local plastic, architect Rushabh Chheda of Conscious Designs designed building blocks which can be stacked in various ways to facilitate self-built, affordable housing.
Through this project, Chheda aims to integrate local waste recycling economies and the informal housing industry into a decentralised circular economy system to solve the affordable housing crises, as well as cleaning up the environment.
Read more from the source here >>
2. The Ocean Cleanup
Every year, millions of tons of plastic enter the oceans primarily from rivers. The plastic afloat across the oceans – legacy plastic – isn't going away by itself. Therefore, solving ocean plastic pollution requires a combination of stemming the inflow and cleaning up what has already accumulated. The Ocean Cleanup, a non-profit organization, is developing advanced technologies to rid the world's oceans of plastic.
Read more about The Ocean Cleanup >>
3. Urban Curtains
London-based architecture office EcoLogicStudio harnesses photosynthesis in algae to remove air pollution with this living curtain, designed to rest over building facades.
The studio's Photo.Synth.Etica "urban curtain" is a photobioreactor – an incubator for algae, which carries out the naturally carbon-sequestering process of photosynthesis.
The micro-algae feeds on daylight and air, capturing carbon dioxide molecules and storing them within the curtain while producing oxygen and releasing it back into the surrounding air.
4. Plastic made from Cactus Juice
One researcher from Mexico says she has a green solution — literally. Sandra Pascoe Ortiz, a chemical engineering professor at the University of the Valley of Atemajac in Zapopan, Mexico, has developed a plastic made from cactus juice.
While it's still in the beta-testing phase, this alternative plastic solution has a few advantages to traditional petroleum-based plastics, according to Ortiz. Most importantly, it's easily biodegradable.
5. Shipping Container Farms
Freight Farms, a Boston-based startup launched in 2010, develops shipping containers turned into self-contained farms. Freight Farms enables customers to grow fresh products using LEDs and hydroponics in any environment 365 days a year. Freight Farm's Leafy Green Machine hydroponic shipping container has a manufacturer's suggested retail price (MSRP) of $85,000. The high-tech ConnectTM app allows for remote monitoring by controlling aspects of the farm such as humidity and temperature. Co-founders Jonathan Friedman and Brad MacNamara took off on Kickstarter in 2011.