I was standing in a working aggregate quarry, listening to the quarry manager explaining safety procedures in this particular workplace, when I thought "What other course offers this level of employer engagement? How lucky am I to be here?!"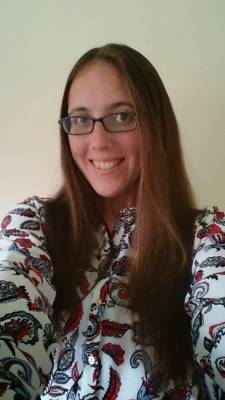 When I started to look at BTEC Applied Science instead of A-Levels, I heard a lot of negative stigmas. They said BTECs are for people who aren't smart enough to do A Levels. Also, it's not as valued as A Levels, and universities don't accept BTECs.  But this could not be more wrong.
Not only does the BTEC Applied Science course cover A-Level content, but it also went above and beyond the curriculum.  It makes it easier to apply knowledge to scenarios – in the way assignments were delivered and the way the content was taught in context.  The course design has pathways, so the units chosen can help pupils specialise in a STEM role or course at university. One example could be Forensic Science.
There is also the opportunity to personalise your BTEC Applied Science course through the investigative project unit. This is where you plan and undertake a project that interests you, and this can be beneficial when applying for university courses. I have seen projects on bacterial growth in the school's ventilation system, bird diversity comparison in inner city and fringe parks, blood spatter analysis and geological mapping.
The BTEC assignments also make it possible to engage with people working within the STEM industry. I've spoken to technicians in working labs, quarry managers, and scientists at the forefront of scientific research! These opportunities happened in a variety of settings, including online, in-school workshops, university visits and visiting places of work. In each scenario, you are given the opportunity to talk to these role models in a small group setting and build a personal network that you can use throughout your studies.  These opportunities would be scarcer at A Level and be more of an add-on rather than embedded within the course.
Yet, there are challenges to studying BTEC.  It is not for pupils without a strong work ethic.  There are times when you will be doing several assignments at once and you need to be good at managing your time.  The BTEC has moved away from only assignments. This means before there were no exams, now there are several. But, I do think these don't look as daunting as A-Level exams, and they can be re-sat.  Sometimes it is difficult to understand what the criteria are asking for in the assignment.  But I've found that if you act upon the feedback given and ask lots of questions of your teacher, you are sure to succeed.
This article was written by Sara Falcone, a Stemettes Volunteer.