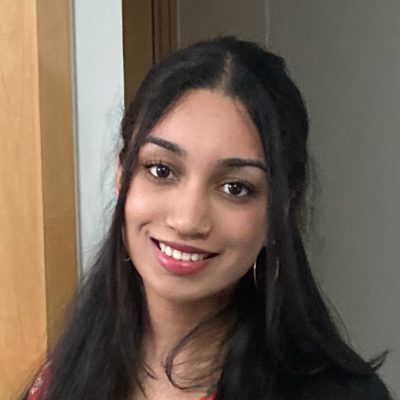 What was Ananya's education like?
Ananya gained a Bachelor's degree in Computer Science from the University of Cambridge and transitioned into a role as a Software Engineer. Despite knowing that she loved programming and algorithmic reasoning, she was not sure about the exact type of role she wanted to go into. A graduate scheme at Ocado Technology seemed like the perfect fit, as she'd have the opportunity to explore different areas within the company and find out what she'd most enjoy!
What does she do now?
In her daily role, she works with a team of other software engineers in a team that simulates new features in the logistics and delivery space in order to optimise them. She is tasked with adding improvements to the simulator, as advised by other internal stakeholders, which is done in Java. As well as writing her own code, she is responsible for reviewing the code of others and thus ensuring the health of the codebase is maintained.
Additionally, she conducts analysis on the results of the simulator. This involves querying the results with BigQuery SQL and creating graphs in Python to gain a better understanding of the data. Following this, she will share her findings and interpretation with the team and then, if necessary, create a presentation for the stakeholders along with recommendations.
Throughout the day, she also is involved in a slew of meetings in order to help make decisions on the implementation of different features as well as how to improve the quality of the existing code.
What advice would Ananya give to other young people interested in STEM?
Be open to different opportunities that may present themselves to you! By being a part of multiple teams early in your career you gain the privilege of learning from multiple well-established and knowledgeable teams. Being able to program in multiple languages and perform a variety of tasks will only serve to stand you in good stead.