Have you wondered who the first Chief Metaverse Officer in the world will be? Well, she's here and she's paving the way for other girls, young women and non-binary people in STEM. Her name is Cathy Hackl, and you can learn more about her below.
If you think of someone who is the Chief Metaverse Officer and the Godmother of the Metaverse, you might think they've shown interest in STEM from a young age.
This wasn't the case for Cathy, who first fell in love with journalism and worked as a broadcast journalist. Her work in this field was very successful, and she even became an associate producer for shows on Animal Planet.
Cathy worked in this role for a while. Once deciding she needed a change, she moved into the role of Chief Communications Officer at Future Lighthouse. Future Lighthouse is a cinematic VR studio where her love for VR (Virtual Reality) and AR (Augmented Reality) blossomed.
She found that she loved working in this field, especially in the metaverse, and found support in the skills she learnt in her career as a journalist. Skills such as storytelling and attention to detail were crucial to each role.
So, what is the metaverse?
The term 'metaverse' might be confusing to you because it is hard to find one clear definition. On a broad scale, it is a change in the way we interact with our digital surroundings. There isn't one technology involved, but many, such as Virtual Reality and Augmented Reality, as used by Cathy. It can be something as small as a Snapchat filter or as big as entering a virtual world!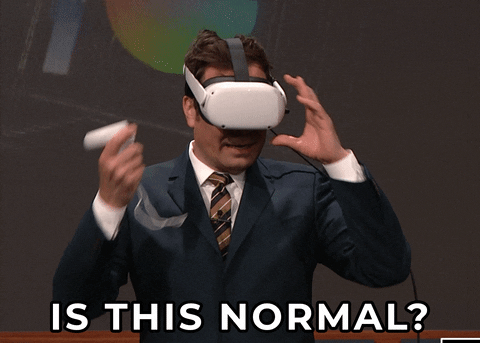 What does Cathy think the future of the metaverse is?
Cathy understands that the metaverse can seem scary – a place seen in dystopian novels and movies that looks drab. This doesn't have to be the way things are, and instead, we should work to make the metaverse a place of joy. Somewhere we can go to create, build, and explore. Somewhere we can explore a number of topics, from fashion to finance.