Diana Dupont-Roettger is a Principal at APEX Ventures Capital. This is a company that invests in start-ups in medical technologies. She has extensive experience in medical computer vision software for Biotech and Pharma. Get to know Dr Diana Dupont-Roettger below…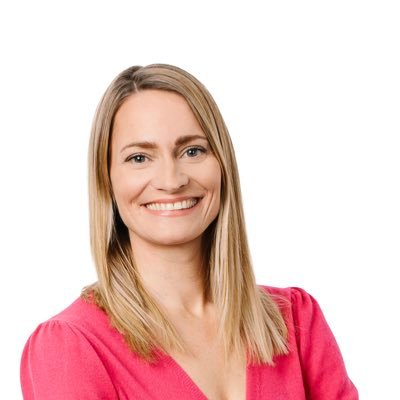 Growing Up
Diana was born in Germany, and ever since she was young, she had a passion for riddles and quizzes. Growing up, she liked computer science and geometry. It was hard for her to link this to analytical thinking and problem-solving, but she found a way. She studied Computer Science and Maths at undergraduate level. Then, she went on to study for a Diploma and PhD in Medical Computer Science. She completed her PhD in multiparametric MRI for neurosurgery and fibre tract reconstruction.
She completed two research stays. The first, in Biomedicum in Finland working on Machine Learning for a diabetic retinopathy thesis. And another at a surgical planning lab at Harvard.
Personal Life
A common computer science misconception is that working in this field means you are isolated. Diana has been breaking that stereotype by travelling often. She has also lived in Paris and London. Besides travelling, she enjoys running, and arts and crafts. She also has 2 young children and is a certified yoga teacher!
Her Career
Her job requires many important skills, but the most important skills that she attributes to her success are:
Curiosity and an investigative nature – she has always sought to understand how things work.
Creative mindsets – crafting creative approaches to solve problems and building useful tools
Development, learning and determination – a passion to develop something from scratch and bring it into use to change the world
Attention to detail – this is useful in many aspects but particularly in medical instances
Using Tech In Medicine
Dr Diana Dupont-Roettger started in 2013 as an Algorithm Developer at IAG and C-suite member, working with scientists using software for their research. She started the Oncology arm focusing on brain cancer and immune oncology. She worked with biotechs to find imaging strategies for clinical trials. She created an AI software for spotting and simulating brain tumours. She combined medical imaging with computer science by using algorithms and AI to find tumours. Subsequently, it calculated the dimensions, such as the volume, of the tumours and compares them over time. In fact, this 3D imaging is the same process used in 3D film animations, otherwise known as computer graphics.
When she was at university, Diana was amongst the few people looking into medical data. Other people were creating video games and working on self-driving cars. They all studied the same algorithms, just with different uses.
She finds her current job at APEX Ventures Capital amazing. She works with many start-ups on scientific and tech ideas that revolutionise healthcare. She looks for passionate early-stage founders with game-changing digital health ideas. Diana not only selects the investments, but supports the founders to be successful.
She gave an inspiring insight into her role in Outbox 2021.
She truly shows that computer science can have multiple useful applications!!
This article was written by Stemette Society member, Elleanore Phillips.