The Journey
In 2013, Catty began studying Textile Design at Chelsea College of Art & Design. Then, the world of fashion was only physical. Even though physical fashion is great, it does have many constraints. Unsustainable practices and lack of inclusivity to name a few.
Whilst studying, Catty realised fashion is more than physical. So, Catty started learning how to take fashion practices into the digital realm.
After studying, Catty got a job. They were Head of Digital Fashion and Fabrication at Merlin. Here, they created 3D characters and used lots of software. This job opened Catty's eyes to the metaverse.
Catty felt the stress of being in a male-dominated industry and decided to do something about it. This is when DIGI-GXL was founded. DIGI-GXL is a community of womxn, trans, intersex and non-binary digital designers. It offers guidance, advice and support to folks in the industry.
On a panel at London Fashion Week, Catty met Leanne Elliott Young. Both Catty and Leanne shared the same vision for the future. They wanted to advocate digital initiatives to counteract the fashion industry's issues.
From here, the Institute of Digital Fashion (IoDF) was born.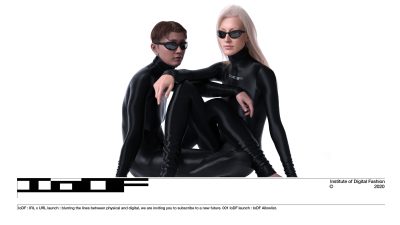 The IoDF
The IoDF focuses on the future of fashion. It aims to advocate for creativity instead of more clothing. By doing this, it aims to make fashion a place where fashion cares for the planet and its people. It tackles a lot of capitalist norms.
The Institute of Digital Fashion gets its message across by:
Writing papers

Consulting with others

Creating digital outfits.
Check out this digital Vogue Italia cover created by The IoDF.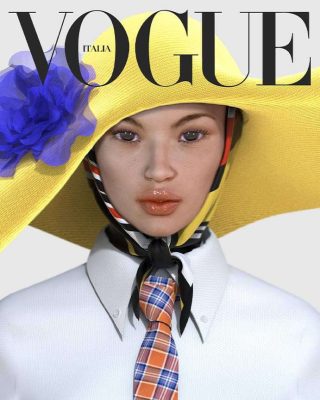 Round up and questions for the future
Since 2020, The IoDF has worked with many big names like Balenciaga and Prada. Its creation not only benefits the world of fashion, but society, too.
Catty states in an interview "You need more stuff to look up to". This is true. We need to see a more diverse range of role models to help inspire us to build the future we want to see.
It is an exciting time in these fields. The metaverse, Web 3.0 and technology continue to grow. Opportunities beyond our imagination will develop. So, what would you like to see for digital fashion? What would you wear, if you could choose anything?