There are many areas of life we take for granted on a day-to-day basis. From sun rises to air conditioning, we don't see the science behind them. This is also why we fell in love with STEM (Science, Technology, Engineering and Maths). It is also why we wanted to get into the motorsport field – it offers an insight into the world around us. Yet, this has not come without its barriers. We are Bumblebee Racing. An all-girls F1 in Schools team dedicated to breaking down barriers of entry for Women in STEM.
How do I start to build my career in Motorsport?
Build networks

Find role models

Take part in extra-curricular activities.
Role models are fundamental to your journey. A dream seems easier to pursue when someone in whom you can see yourself is doing the things you want to. They can also offer essential insight into life in the field, as well as tips on how to achieve your goals. For us, our mentors were a driving force for our success. They have shown us the infinite possibilities available. They also made the field less daunting. So how do you go about finding a mentor or someone who can do these things for you? We've found that all it takes is a polite email or LinkedIn message! Explain who you are and what you want and ask to set up a call, or ask for some specific advice. It may seem scary, but people are willing to help, and if they don't – you have nothing to lose either way.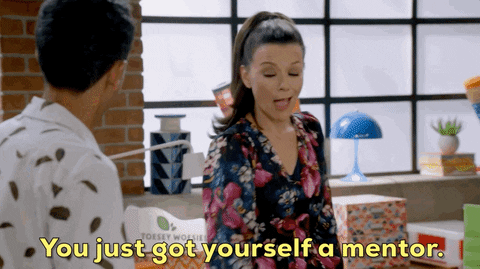 According to Dr Valerie Young in her book, 70% of women feel Imposter syndrome. Imposter Syndrome is a feeling that a person doesn't deserve their success. This leads to a continuous fear of not living up to expectations. We've found that there isn't a foolproof method to combat this. But, what's most important is acknowledging the feeling. Recognise you feel that way, and know that this feeling is completely natural. You are not alone. Recognising it and facing it head-on can help you tackle it. Another helpful method is to remind yourself of your motivations. Keeping your motivation in mind helps combat negative feelings. Instead, it helps you focus on improving and achieving your goals.
As with anything else in life, there will always be challenges in the path to pursuing STEM. Your journey will never be linear. Feelings of inadequacy, frustration and anger are completely normal. This is why we wanted to give back and dedicate some of our time to helping primary school students. We ran an F1 in Schools 'primary class'. Here, we taught them about the concepts behind Formula 1, such as downforce and drag. This was an absolute joy! Outreach programs like this can help combat stigma and misconceptions so we urge you to get involved in similar programs in your community!
---
To follow along with Bumblebee Racing's progress, follow @bumblebeeracing6 on Instagram or email us at bumblebeeracing6@gmail.com