Dr Joanne Simpson was the first woman in the United States to get a PhD in meteorology.
Dr Joanne Simpson (23rd March 1923 – 4th March 2010) was born in Boston, USA. She worked on cloud systems in hot towers (tall clouds that extend to at least the lowest level of the atmosphere and release a lot of heat) and hurricanes. Her significant research reflects in the over 190 published articles she wrote and contributed to.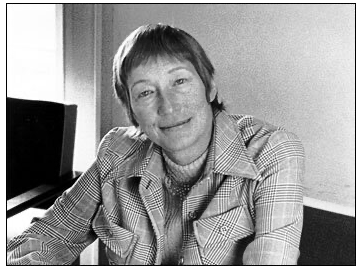 During World War II she had her first taste of meteorology. As a student pilot, she had to take a meteorology course. She picked up interest, teaching meteorology to aviation cadets throughout the war. Afterwards, Joanne attended the University of Chicago where she earned her Bachelor's and Master's degrees in Meteorology, as well as her PhD in 1949.
Career
Joanne's career involved both research and teaching. At Woods Hole Oceanographic Institute, she managed to secure a patrol bomber flying boat from the Navy, as seen below so that she could study tropical clouds.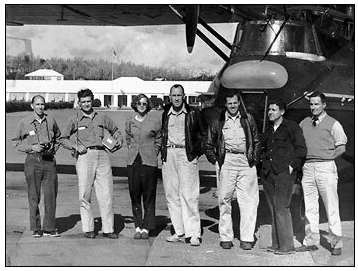 Alongside one of her old professors, she came up with the explanation for the movement of heat and moisture from the tropics to higher latitudes, involving the 'hot tower' hypothesis. Joanne further went on to develop the first computer cloud model during the early 1960s!
Joanne taught at both the University of California and the University of Virginia. After this, in 1979, she found a role at NASA's Goddard Space Flight Centre. NASA was the first place she felt women scientists were appreciated. She even said, "I had never in my life been at a place before where anyone else other than the secretaries and me used the ladies' room." Across 10 years, she made one of the biggest accomplishments of her career – leading the study for the Tropical Rainfall Measuring Mission (TRMM). Here, Joanne oversaw the development of a satellite which measured rainfall in the tropics and subtropics. Dr Robert Adler, Joanne's deputy on the project said she was "the heart and soul of TRMM". Dr Adler also noted that it "would not exist if it hadn't been for Joanne." The TRMM was in operation for over 15 years.
Importance and Recognition
Joanne received many awards recognising her work such as the Carl-Gustaf Rossby Award. This award is the highest honour from the American Meteorological Society. She also received the International Meteorological Organization prize in 2002, for which she was the first woman to receive it!
Joanne made an everlasting contribution to hurricane research and meteorological science. The American Meteorological Society has even named an award after her!
This article was written by Pia Mazuri, a member of the Stemette Society.