Ever thought about how much museums enrich our lives? Well, there's a world of research behind the scenes too. The American Museum of Natural History supports vital research about our world. This is where the academic Dr Leanne Melbourne is currently based.
"I am passionate about research and science communication, especially with a focus on climate change and the natural world. I am a Postdoctoral Fellow at the American Museum of Natural History. My research focuses on how climate change will affect the structural integrity of marine organisms. Previous to this I spent two years working in science communication."
Dr Leanne Melbourne uses the knowledge she's built up during her career in academia to further the field of ocean science. She studies the effect of climate change on marine organisms such as seaweeds and algae. By doing this, she hopes that her work will help to protect vital marine habitats in the future.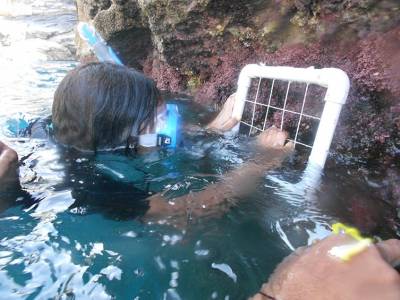 Leanne began her academic career with a Chemistry undergraduate Master's degree. Throughout her studies, she took an interest in the natural environment. This persuaded her to pursue the field of ocean chemistry. With a foundation in science from her degree, she switched to follow her passion. This led her to undertake a PhD in Earth Sciences.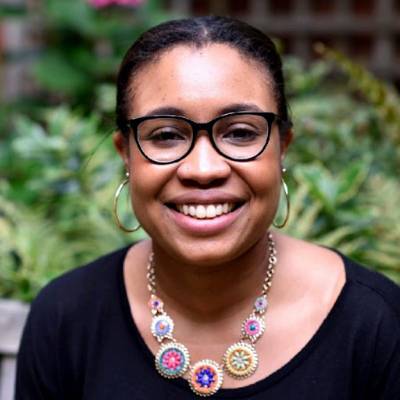 Leanne loved science at school and admits that her parents were keen for her to do a medical degree, as this would guarantee a stable career path. Representation of BAME women in the world of academia was scarce, and Leanne didn't think that scientific research was even an option.
Now, Dr Leanne Melbourne is the representation she lacked as a young girl growing up in North London; a black British Caribbean woman in STEM. Though representation has come a long way, Leanne believes there is still a long way to go.
"As I progress further into my career, I notice there are fewer women and fewer people of colour working at my level. I want everyone to feel that science is for them."
Leanne encourages young women to pursue a career in science. Her presence in ocean science will inspire a diverse new generation of scientists.
This article was written by Phoebe, a Stemette society member.