Maths is everywhere! And yet, it can be tricky to identify exactly where and how maths is used.  Read on, if you're interested in a maths career!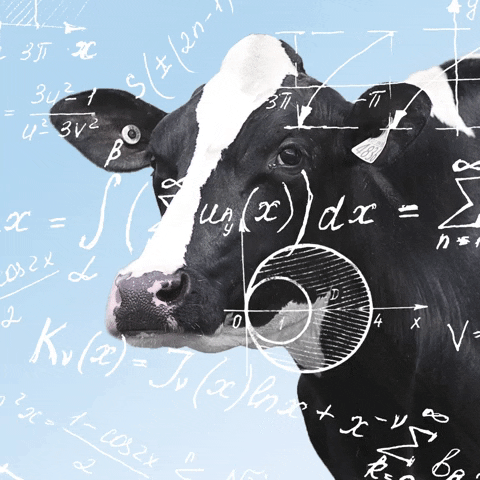 Mathematical artist or sculptor
If you want to combine maths with creativity, this could be for you! Geometry is often used to varying degrees within art, and a good understanding of 3D Geometry and Vectors could certainly be useful for large sculptures or installations. Additionally, artists are increasingly using technology to help them develop their art, from AI image generation assisting with sketches to full art-generating algorithms!
Expert Witness
As with any business, sometimes there are disputes between clients and software development companies when the client deems that the software is not fit for purpose. In severe cases, this can lead to legal action. When this happens, an Expert Witness is called to explain whether they believe the software reaches the agreed specification or not. And guess what, they reach their decisions using a lot of maths! Sometimes they utilise custom software evaluation tools, or they may use mathematical models such as the Constructive Cost Model (COCOMO), to determine the value of the produced software.
Architect
To be a successful architect you need to be fluent in many areas of maths and physics. You can also make your love of maths central to your designs!
Researcher for a real-world problem
Whether it's the spread of disease, or how best to combat child malnutrition, a strong statistical background is essential!
Civil Servant
The UK government employs many mathematicians, economists, scientists and analysts! Whether you're interested in applying operational analysis to the justice system, or advising government ministers on the economy using complex mathematical models, there is a huge range of opportunities to look into.
Meteorologist
Is the weather always ruining your plans? Do you wish you could get one step closer to predicting exactly when you should bring your sunhat and when you should bring your umbrella? Then you could use your maths to become a Meteorologist!
Graphics Designer
Another one for all the creatives! Graphics design can require a strong mathematical background, particularly when building 3D models or transforming your designs into animations.
Forensic Investigator
Maths is used throughout this job. For example, in A-level maths, you learn about projectiles, which can be essential to accurately evaluate a crime scene.
Pilots
Contrary to what some believe, flying a plane requires more than just putting it on autopilot! Maths and physics are required throughout the flight to adjust the route.
Hungry for more maths Zine content? Read here>>