We all love Instagram and spend waaaay too much time scrolling. So, why not follow these accounts to keep you inspired whilst scrolling?!
---
Brown Girls In Tech are focused on the education, engagement & empowerment of brown girls who are passionate about technology & entrepreneurship.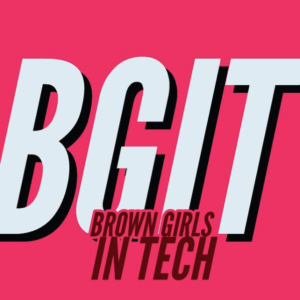 Smart Kid are running fun and creative focused workshops in UK. Smart Kid are teaching children things they don't usually learn at school. Take a look at their account for STEM activities to try with kids.
An all-girls F1team from VGMS Going to UK nationals! Follow their journey and support them on their Instagram. Take a look at their website to meet the team and learn more about their car.
Devon Pawley is a PhD Candidate in Biochemistry & Molecular Biology at the University of Miami. Take a look at her account to see what she gets up to day-to-day in the lab.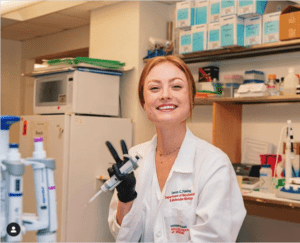 Ea Kristine Clarisse is a studying for her PhD in Biochemistry. She's studying glycoproteins (proteins with sugar chains attached to them) in the central nervous system. Check out her page for posts about breaking the scientist stereotype.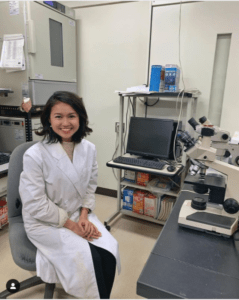 Electric Girls builds girls' confidence and capabilities by engaging them through STEM. Follow along with their programmes and workshops throughout the year.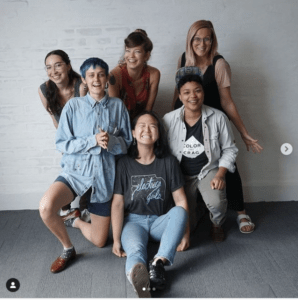 Women Transforming Science features loads of diverse women in STEM and their careers and new announcements from the STEM community to always keep you up to date.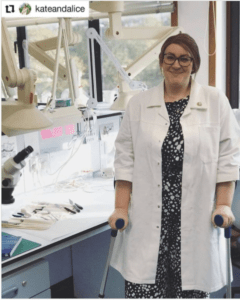 Chockablock with inspirational quotes to keep you motivated. Whether you are interested in science, technology, engineering or maths, their feed features it all. ⁠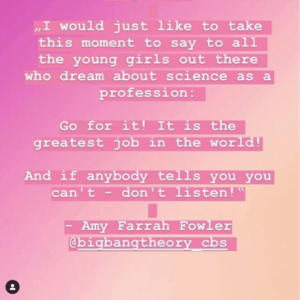 In need of some motivation? Check out Chloe The Engineer. She's a civil engineer with a motivational feed that also shows what it's like to be a civil engineer.
Dr Soph Arthur is a PhD turned science communicator. If your feed is in need of some more science, then you need to follow this account for the science behind everyday objects.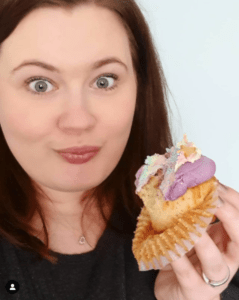 Engineering Gals is an online community for women in engineering. Their page features profiles from women in all areas of engineering and positive affirmations. Join the engineering community!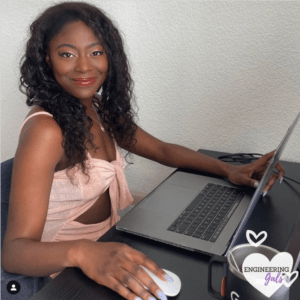 Lauren Callender is a PhD student. Follow her account to see what life is like in the lab. She's also the creator of the Science Scribbles account, check them out for super cute STEM pins.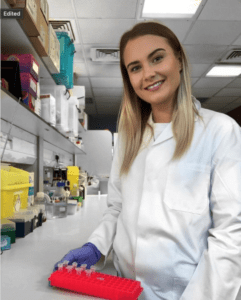 Noreen is a scientist and founder of Big Thinkers. Check out Noreen's page for super fun science experiments you can try at home with younger ones.
Go behind the scenes at the UK's intelligence, cyber and security agency. They're definitely worth following if you're interested in cyber security.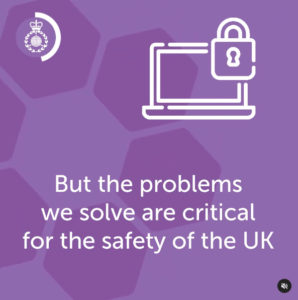 InnovateHer is for all you techies out there. Meet tech role models and learn more about tech careers, it's also a great page to head to for some midweek inspiration…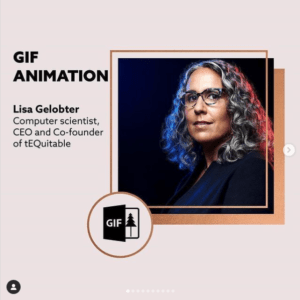 Dr Elizabeth Delery is a biomedical scientist, check out her page for behind the scenes of life as a biomedical scientist (and her super cute dog, Thor).
Meet the lovely Poornima, she's studying bioengineering and nanotechnology and has a great page following her round to the events she goes to, news in STEM and the many cool people she gets to meet. One for all you future engineers out there!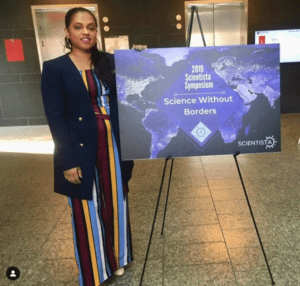 The Visiola Foundation mentor and empower African girls/young women to maximise their potential as leading scientists, technologists, engineers, and innovators!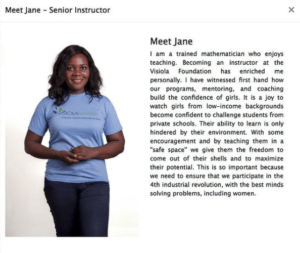 A leadership and networking platform for South Asian women in STEM and Medicine.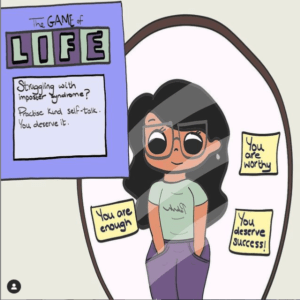 Follow this account to meet new STEM role models and learn more about their world-leading research. It's also great for anyone who is still not sure what STEM career they'd like to pursue.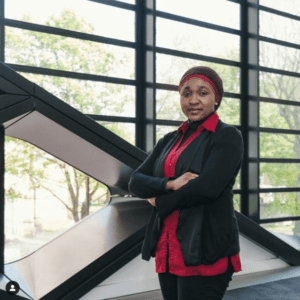 Dr Shaw is a STEM graduate and space enthusiast from Ireland. She also loves to integrate art into STEM with her theatre shows and installations. Definitely one to follow for anyone interested in space.
Charlotte is an F1 Strategy Engineer. Follow her for life behind the scenes as an engineer and some mental wellbeing reminders.
Lauren is an Experimental Particle Physicist at CERN. Follow her page to learn more about life at CERN and join her community of physics fans.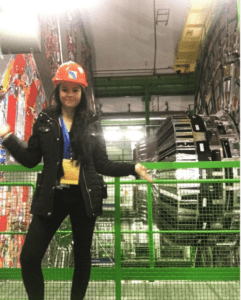 A great event for (as the name might suggest) women in tech. Keep up to date with speakers and headliners, also, this account will help you meet new women in tech you haven't hear of before!
Lady Solar (AKA Ayah Alfawaris) is an Engineer and Energy Policy Manager. If renewable energy and sustainability is your passion, she's definitely worth a follow.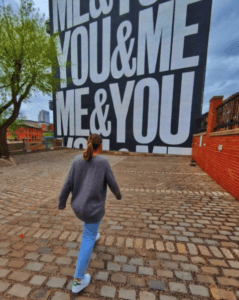 The most aesthetically pleasing science account on Instagram! This is an account to follow for anyone interested in learning more about life in the science lab.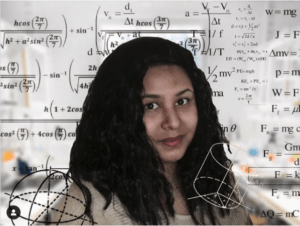 Amazing A is an 11-year-old blogger and STEM lover. Follow her STEM journey on her Instagram account. She also has a blog full of inspirational STEM role models (including an interview with Head Stemette).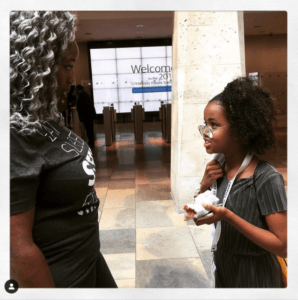 Dr Em is a Statistics Assistant Professor. She's got a great page full of inspirational quotes and stats lessons.
Soma is a biologist and digital designer. She has digitally drawn many women in STEM and shares their work on her Instagram account. Check out her page to meet new women in STEM and their careers.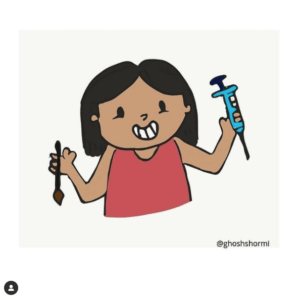 Lorena is a STEM entrepreneur and diversity advocate. On her page, you can follow her around and she also has the best midweek inspo posts!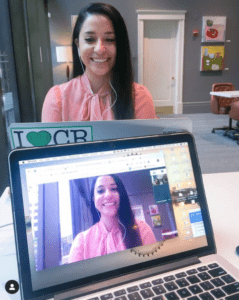 Eleni Routoula (PhD) shares her experiences as a PhD and post-PhD woman in STEM.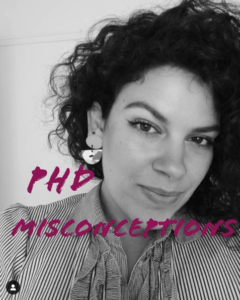 Holly is a Stemette Alumni turned Stemette mentor and an engineer at Microsoft. Join her community of techies and follow her page to find out more about life as a software engineer.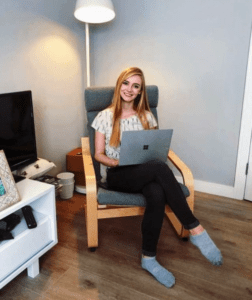 Akua is a Stemette Alumni and a software engineer. On her page, she shares her journey in tech and answers all your software engineering questions.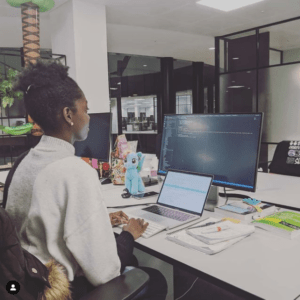 Meet electronic engineer, software developer and Stemettes mentor, Eb. Follow her and learn more about life as a software developer.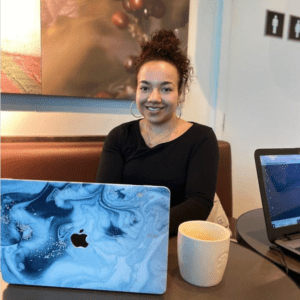 Future Astronaut, Doctor, Engineer, Taylor Richardson, has a great account FULL of STEM inspiration and role models for you to check out.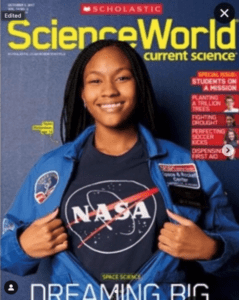 A positive space to share powerful narratives, break stereotypes & inspire the next generation of girls in STEM. Follow to meet some new STEM role models you haven't heard of before.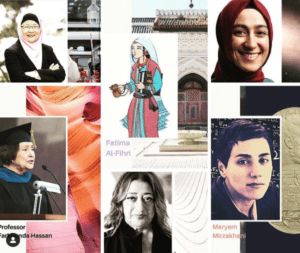 Harvard Alum Environmental Engineer and sustainability representative passionate about making science inclusive and exciting. Featuring loads of quotes from women in STEM and STEM holidays.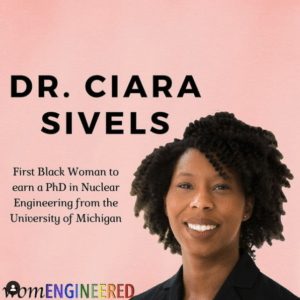 Women Are Boring features fascinating research by interesting women. They aim to build the profile of women researchers. You can also take a look at their website here.
Luisa is a Civil and Architectural Engineer who has an IGTV series called 'STEM at Home'. Have a go at her STEM experiments using items from around your house.
---
Who did we miss? Let us know in the Stemette Society below ?