For British Science Week, we asked the members of the Stemette Society who should be included on a list of women in science everyone should know. Here is the list they created. How many of these women in science have you heard of?
---
Maggie Aderin-Pocock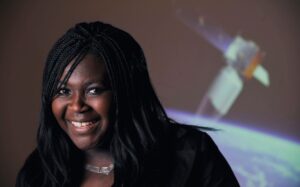 Maggie is a British space scientist and science educator. She is an honorary research associate in University College London's department of physics and astronomy. Since February 2014, she has co-presented the long-running astronomy television programme The Sky at Night. 
Merritt Moore
Merritt Moore is a quantum physicist and professional ballerina who is taking the world by storm. Merritt graduated with Magna Cum Laude Honors in Physics from Harvard and recently graduated with a PhD in Atomic and Laser Physics from the University of Oxford. 
Marie Curie
Marie Skłodowska Curie, born Maria Salomea Skłodowska, was a Polish and naturalized French physicist and chemist who conducted pioneering research on radioactivity.
---
Chemistry
Florence Adepoju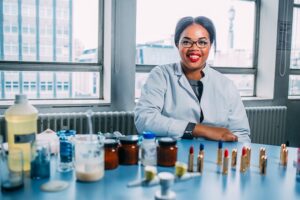 Florence has built up her own beauty empire from scratch and her lipsticks – specially formulated for black women – are loved worldwide, particularly in Los Angeles, France, Spain, Holland and Australia. Flo got into the beauty industry through science, having taken A-Levels in Biology, Chemistry and Fine Art while at Havering Sixth Form from 2007 to 2009. 
Dorothy Hodgkin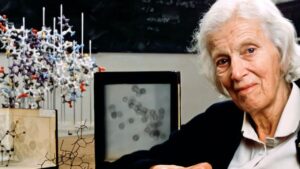 Dorothy Hodgkin was a British chemist who developed protein crystallography, for which she won the Nobel Prize in Chemistry in 1964. She advanced the technique of X-ray crystallography, a method used to determine the three-dimensional structures of molecules. Meet Dorothy here >>
Rosalind Franklin
Rosalind was an English chemist and X-ray crystallographer whose work was central to the understanding of the molecular structures of DNA, RNA, viruses, coal, and graphite.
Dr Bridgette Shannon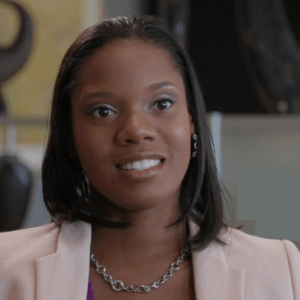 Dr Bridgette Shannon is a chemical engineer at 3M. She develops groundbreaking products at work stemming from her love of chemistry.
At school, Bridgette loved the challenges chemistry class provided. Even though she was warned not to take chemistry at a higher level, she enjoyed mixing things together to create new compounds. She started attending STEM summer camps and programmes where she realised she wanted to focus on the medical sciences. 
Dr Normi Mohd Yahaya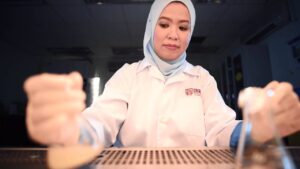 Dr Normi Mohd Yahaya was the first Malaysian to earn a PhD at the age of 27 from the Institute of Physical and Chemical Research (RIKEN). She specialized in creating evolved enzymes for biodegradable plastics production in microbes in RIKEN's Laboratory of Polymer Chemistry. Having specializations in protein engineering and NMR structural biology, her current research interests involve fundamental research of investigating the functions, structures and potentials of hypothetical proteins in microbes. 
Jocelyn Bell Burnell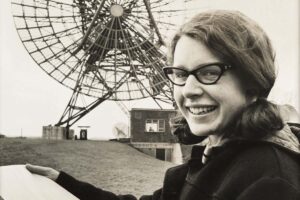 Dame Susan Jocelyn Bell Burnell is an astrophysicist from Northern Ireland who, as a postgraduate student, co-discovered the first radio pulsars in 1967. She was credited with "one of the most significant scientific achievements of the 20th century".
Mary Lowe Good
Mary Lowe Good was an American inorganic chemist who worked academically, in industrial research and in government. Good contributed to the understanding of catalysts such as ruthenium which activate or speed up chemical reactions.
Dr Jen Gupta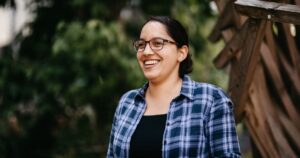 Jennifer Ann Gupta, known as Jen, is an astrophysicist and science communicator based at the University of Portsmouth. She has presented on Tomorrow's World on the BBC. Read more about Dr Gupta here >>
---
Biology
Liz Bonnin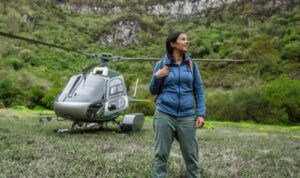 Elizabeth Bonnin is a French-born Irish science, wildlife and natural history presenter, who has worked on television in both Ireland and the United Kingdom. She is also a biochemist and wild animal biologist. Meet Liz here >>
Arthi Anand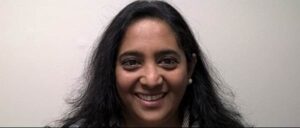 Arthi joined NHS Blood & Transport (NHSBT) in 2003 as a BSHI trainee, having a background working for Cancer Research UK on treatments for cancer. Although the NHSBT role was as a trainee, Arthi really wanted to work closer to the clinical environment. When my BSHI training was complete she then completed her portfolio to become a Clinical Scientist. Read about her STEM journey here >>