Katie Bouman is the first 29-year-old woman whose work has led to the first black hole photo. Katie is a PhD student in computer science and artificial intelligence at the Massachusetts Institute of Technology (MIT). She created an algorithm that would eventually lead to an image of a supermassive black hole.
Her background was in computer science and electrical engineering, not astrophysics, this shows how a strong-minded, ambitious young female like Katie and her team worked for three years building and testing the imaging code. When the telescope data finally arrived, Katie and the team put their algorithm properly to the test.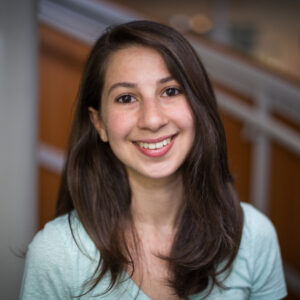 Katie focuses on the support and talent of her team, writing on Facebook; "It required the amazing talent of a team of scientists from around the globe and years of hard work to develop the instrument, data processing, imaging methods, and analysis techniques that were necessary to pull off this seemingly impossible feat. It has been truly an honor, and I am so lucky to have had the opportunity to work with you all."
Throughout history, women's roles in major scientific discoveries have been downplayed or overlooked. Katie was in a team of 200 researchers who contributed to the breakthrough where an astronomical history was made. This shows that if you are determined and focused you can achieve the results, STEM has inspiring women who have big dreams and confidence to empower young women to consider and be part of a new society.
Last updated February 2021.