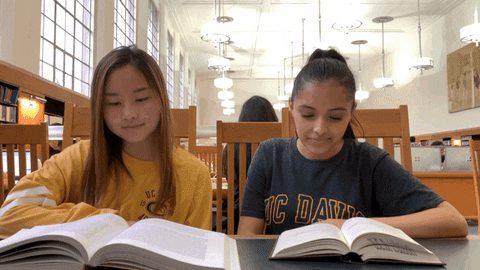 When I was at school, I used to think that I knew what Engineering was. It was where people put on boiler suits, grabbed spanners and fixed machines… right? I didn't realise how wrong I was until the start of Year 11.
For a long time, I knew I wanted to do a pure Maths degree despite my love for Chemistry. When someone asked me "have you considered engineering?", I took the time to research it a little. That was when a whole new world opened up to me. Mechanical, aeronautical, electrical, chemical – how was I supposed to choose? After many lists of pros and cons, I settled on Chemical Engineering. For me, this degree tied together Maths and Chemistry, with an applied focus.
This October, I am about to begin my fourth and final Master's year. Over the previous three years, I have learnt so much including methods for designing a manufacturing plant. Beyond this, I have strengthened and enhanced my transferrable skills, in particular problem-solving. I have learnt how to break a daunting problem into smaller elements and tackle them individually.
The highlight of my time so far was breaking my first piece of apparatus. Crazy, I know! Despite damaging very expensive equipment and a few turned heads, it showed me that mistakes happen and that's okay! Engineering is all about doing things, and that doesn't always go to plan. Ever since, I've become more confident with my laboratory work.
My favourite aspect of Chemical Engineering is Environmental Engineering. It is empowering to learn how Chemical Engineers can minimise the devastating effects of climate change. I'm excited to be undertaking a research project in this field in the coming year.
If I was applying for Chemical Engineering again, I would consider spending a year abroad. This opportunity didn't appeal to me when applying for university, and I would attribute that to nerves and the fear of the unknown. Looking back, this would have been an invaluable experience to discover how Engineering changes across the world.
To anyone looking to study Chemical Engineering, I would highly recommend it. It's a degree that is challenging yet applicable to real-world problems. Careers can range from energy to finance. And most of all, it's a degree that has equipped me with a unique set of skills for my journey ahead.
This piece has been written by Rhea, 21.
If you feel inspired, watch this video about the History of Chemical Engineering and check out the Institute of Chemical Engineers to see their list of accredited courses.