A is for Alice Perry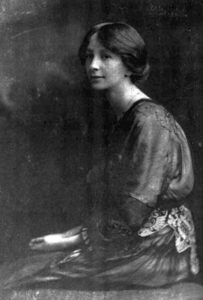 Alice Perry became the first woman in Europe to graduate with a degree in civil engineering from Queen's College Galway in 1906. She was the first, and the only woman, to have occupied the post of County Surveyor (County Engineer) in Ireland. Read more about Alice Perry here >>
B is for Beulah Henry
Beulah Henry was known as "the lady Edison" in the 1920s and 1930s for the many inventions she patented, including a bobbin-free lockstitch sewing machine, a doll with flexible arms, a vacuum ice cream freezer, a doll with a radio inside and a typewriter that made multiple copies without carbon paper. Read more about Beulah here >>
C is for Concepción Mendizábal Mendoza
Concepción Mendizábal Mendoza was a Mexican civil engineer. Mendizábal was the first woman in Mexico to earn a civil engineering degree. She was honoured with the Ruth Rivera award in 1974. Read more about Concepción here >>
D is for  Dorothée Pullinger
Dorothée Pullinger. She is best remembered for the development of the Galloway car, which was made by women in Southwest Scotland for the women of the world. Read more about her legacy here >>
E is for Elizabeth Bragg
Elizabeth Bragg became the first woman to receive a bachelor's degree in engineering. She earned her degree in civil engineering from the University of California at Berkeley. Read more about Elizabeth here >>
F is for Frances V. Spence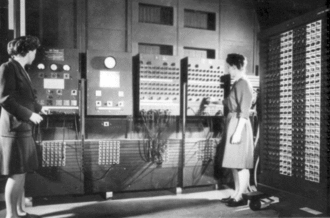 Frances V. Spence was one of the original programmers for the ENIAC. She is considered one of the first computer programmers in history. The ENIAC 'computers' hardly received any recognition in their lifetime. In the male-dominated field of computer science and engineering, these women's contributions were downplayed. In 1997, however, Frances Spence was inducted into the Women in Technology International Hall of Fame along with the other ENIAC programmers. Read more about Frances here >>
G is for Gwynne Shotwell
Gwynne Shotwell is an American businesswoman and engineer. She is the President and Chief Operating Officer of SpaceX, an American space transportation company.
H is for Hedy Lamarr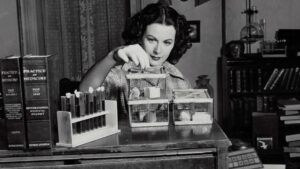 Hedy Lamarr proved that she was not just a 'pretty face of Hollywood'. Hedy was also a great engineer. During the Second World War, the actress created a sophisticated radio interference device to throw off Nazi radars  
I is for Iba Masood
Iba Masood is the co-founder and CEO of TARA, the Intelligent Product Builder. Iba is a YC Alum and was part of YCombinator's Winter 2015 class. In 2018 she was awarded Forbes 30 under 30 in the field of Enterprise Technology. She is also a past winner of the MIT Global Business Plan competition. 
J is for Joanna Kennedy
Dr Joanna Kennedy OBE is a British civil engineer and project manager. She is currently a non-executive director of the property company Native Land and a director of the ERA Foundation, having been the Global Leader for Programme and Project Management at Arup until 2013.
K is for Katherine Johnson
Katherine Johnson helped to send astronauts to the moon by calculating the flight-paths of spacecraft while working for NASA.
L is for Lillian Moller Gilbreth
Lillian Moller Gilbreth was instrumental in the founding of industrial engineering and was the first woman elected to the National Academy of Engineering. Lillian is credited with many inventions. These inventions include the foot-pedal trash can and refrigerator door shelves. In 1966, Gilbreth was awarded the prestigious Hoover Medal, which is given to an engineer to recognize their "outstanding civic or humanitarian service". Find out more about Lillian here >>
M is for Mary Jackson
Mary Jackson in the 1950s was one of the only black female aeronautical engineers in the field. A mathematician & aerospace engineer, Mary worked for two decades on supersonic pressure tunnels at NASA. Read her biography here >>
N is for Naomi Wendy Climer
Naomi Wendy Climer is a British engineer who has worked in broadcast, media and communications technology chiefly at the BBC and Sony Professional Solutions, and was the first female President of the Institution of Engineering and Technology.
O is for Olive Dennis
Olive Dennis was the first female member of the American Railway Engineering Association. She invented and patented the Dennis ventilator, a passenger controlled ventilator in the windows of cars. She also played a major role in air-conditioning coaches, dimming overhead lights, reclining seats and creating stain-resistant upholstery. It's estimated she travelled half a million miles on trains to identify and solve passenger problems. Read more about Olive here on EngineerGirl >>
P is for Priya Balasubramaniam 
Priya Balasubramaniam is an engineer with a background in mechanical engineering. She joined Apple in 2001. She is currently the vice president of Core Technologies Operations and iPhone Operations at Apple Inc. Priya was named as one of the most powerful female engineers by Business Insider in 2017 and 2018.
Q is for Qian Zhengying 
Qian is a Chinese hydrologist. She trained as a civil engineer at Utopia University
R is for Ruth Teitelbaum
Ruth Teitelbaum was one of the first computer programmers in the world. Teitelbaum was one of the original programmers for the ENIAC computer. She worked with Frances V. Spence. In 1997 she was inducted into the Women in Technology International Hall of Fame. Find out more about Ruth here >>
S is for Sally Ride
Sally Ride was an American astronaut and physicist. She was also the first American woman who flew into space on the Space Shuttle Challenger on June 18, 1983. 
T is for Thelma Estrin
Thelma Estrin was an American computer scientist and engineer. She was one of the first to apply computer technology to healthcare and medical research. In 1999, she was inducted into the Women in Technology Hall of Fame. Read more about Thelma's legacy here >>
U is for Ursula Burns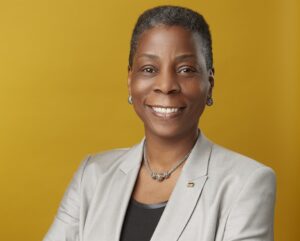 Ursula went on to obtain a bachelor of science degree in mechanical engineering from Brooklyn Polytechnic Institute in 1980 and a master of science in mechanical engineering from Columbia University a year later. She has honorary degrees from 10 universities across the US. In 2009, Burns became CEO of Xerox, the first among black women to be a CEO of a Fortune 500 company. Read more about Ursula on her Wikipedia page >>
V is for Victoria Alexandrina Drummond
Victoria Alexandrina Drummond MBE was the first woman marine engineer in the UK and the first woman member of the Institute of Marine Engineers. Her continuing determination to become a chief engineer shows in the fact she sat and failed the examination 37 times. She was awarded a Panamanian chief engineer's certificate. Read more about her here >>
W is for Willie Hobbs Moore
Willie Hobbs Moore. She was the first African American woman to earn a PhD in Physics from any American university. In 1954 she began her studies in the college of engineering at the University of Michigan. Dr Moore held engineering positions at Bendix Aerospace Systems Division, Barnes Engineering Company, and Sensor Dynamics Inc. and later became an executive with Ford Motor Company. Read more about her here >>
X is for Xiu Zelan 
Xiu Zelan was a Taiwanese architect. In 1965 she took charge of the Chung-Shan Building project to house state ceremonies. The project was considered one of her crowning achievements. In 2015, on the 50th anniversary of the Chung-Shan Building's completion, she was presented with a certificate of gratitude from the Taiwanese government.
Y is for Yewande Akinola
Yewande Akinola MBE is a Chartered Engineer who specialises in sustainable water supplies. She works as Principal Engineer for Laing O'Rourke and hosts television shows about engineering for Channel 4 and National Geographic. Check out Yewande's website here >>
Z is for Zaha Hadid
Dame Zaha Mohammad Hadid DBE (31 October 1950 – 31 March 2016), was a multi-award winning Iraqi-British architect. Her mother was an artist and her father an industrialist from Mosul. Hadid's early childhood memories of visiting ancient Sumerian cities sparked her interest in architecture. 
---
This piece was written by Caitlin during her work experience at Stemettes.