She pursued her dream for stardom whilst also studying a communications major at Northwestern college. It was here at college where she first heard about a summer internship at Google. She applied with the goal to earn and learn. Angela landed a role in the Corporate Communications team at Google. In 2011, Angela came across software engineering, little did she know she would find a new dream to pursue.
As Angela picked up more programming skills, she enrolled in a computer science course at Stanford. It was here she began to draw parallels between acting and programming:
• Both need scripts to communicate with actors and computers.
• Both need a certain degree of logical thinking to interpret/write the scripts.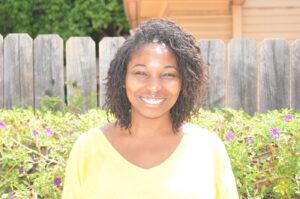 Angela decided she wanted to become a full-time engineer and gave herself ten years to complete her mission. She had to learn to prioritise her tasks to manage her workload and all the projects she took on. She decided to stop taking programming classes and focus on learning from her useful experiences on the job. Six years into her ten-year plan, Angela received an offer to transfer teams at Google establishing her status as a software engineer.
Her daunting career move boosted her confidence to move forwards in achieving her dreams. Although she was faced with difficulties such as Imposter Syndrome, Angela worked hard to reach where she is today. She is a successful woman, working as a full-time software engineer in Silicon Valley.
If you feel inspired, read this interview with Angela or read about her STEM journey with Refinery29.
---
This piece was written by Stemette, Anagha.
Last updated December 2019