Beatrice 'Tilly' Shilling was an Engineer who helped the Allies win WW2, she was also a Motor Racer and Battle of Britain heroine.
Growing Up
Beatrice Shilling, known as 'Tilly', was born in 1909. She discovered her passion for engineering as a teenager. To outrace her sisters on their bicycles, she got a motorcycle. After teaching herself to dismantle and rebuild every part of the machine, she became captivated.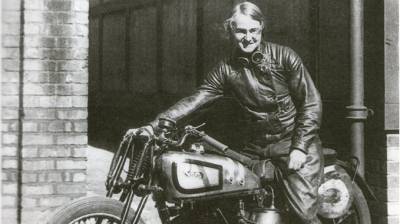 Tilly found work as an apprentice electrician to save money for university. She became one of only two girls on an engineering degree at the University of Manchester. In 1936, she began working for the Royal Aircraft Establishment (RAE).
During The War
During the beginning of WW2, RAF pilots reported a serious problem with the engine power on their Spitfires and Hurricanes. When pitching their planes into a hard nose dive the engine would stall. This was because the negative g-force would flood their engine's carburettor with fuel. This would often happen during a fight against enemy planes. It was a life or death situation. If this continued it was likely the allies would lose the war.
A solution was urgently required, and Tilly came up with a timely and elegant solution. She invented the RAE restrictor. Effectively, it was a small metal disc with a hole in the middle that fitted into the Merlin engine's carburettor. This helped to limit fuel flow and prevent flooding at critical moments. After successfully testing the device it was praised by allied fighter pilots. It soon entered service – and RAF folklore.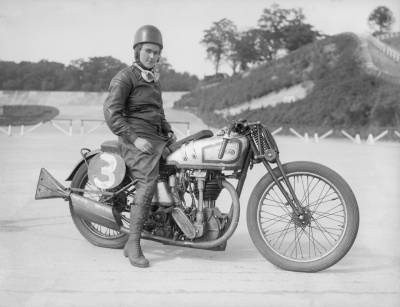 After The War
After the war, Tilly was awarded an OBE for her work. She continued to work at RAE as an engineer until she retired in 1969. She worked in various divisions including supersonics, guided weapons and mechanical engineering.
Her fame grew in other ways too. Before the war, she was already a renowned motor racer. She was often seen hurtling around on her 'tweaked' Norton 500 motorcycle. Tilly was awarded a coveted Gold Star for lapping at over 100 mph. She also raced in 'tuned' Lagonda Rapier around Silverstone in 1935.
Legacy
On Friday 2 March 2018, Professor Paul Layzell, and Willow Wong, Students' Union Vice President of Welfare & Diversity, announced that Royal Holloway's new science building will be named in honour of Beatrice Shilling. Meet more women in engineering on the Stemettes Zine >>