We have all come to take our internet connectivity for granted, whether at work or at home. But have you ever considered what goes on behind the scenes and how the network is built? This is where Ella Franklin comes in. Working as an Apprentice Installation Technician for fibre provider Vorboss, she is part of a team that is keeping London businesses connected.
---
I started as an Installation Technician Apprentice in 2021. I have now been at Vorboss for seven months and all I can say is that the journey has been incredible. I am now working as a team leader in the field and am finding it so rewarding. It's astonishing to think that last February I had no experience in this area, and because of the amazing resources and community at Vorboss, I have been able to develop my skills in so many areas, not just technical.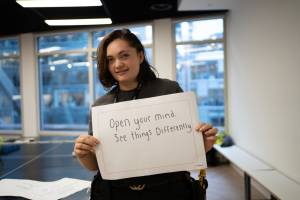 I found the apprenticeship on Indeed through The ITP. I have always had the idea that I wanted to start my career with an apprenticeship as I still wanted a qualification and loved the idea of gaining experience at the same time. Having the opportunity to learn the technical knowledge, and then implement that out in the field only secures my understanding of the job role.
The recruitment process was fast, as a week after applying, I was planning my interview. I was nervous (as it always is when you apply for a job), but there were ten other people on the assessment day in the same position as me. We were shown a presentation by The ITP who recruit on behalf of Vorboss, where we could ask lots of questions. Then we're interviewed individually by people from both The ITP and Vorboss.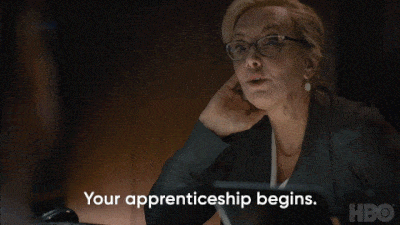 An Installation Technician at Vorboss has many responsibilities; after all, it is our job to install the network. But primarily, it's working in the streets putting subduct in and connecting customers up. There are a lot of aspects to the job, but the best thing is the community. Every day I work with incredible people and not just the technicians. When you have a good community, it doesn't feel like work and you are even more determined to complete jobs.
Every morning the team is briefed on the route for that day and we meet at the site by a certain time. We all walk out the route and get started; one day it could be rodding and roping, the next you can be splicing. Every day is different, but that's what I enjoy about it. The job will never become boring or repetitive because you are always with new people in new locations; it is a great way to get to know London too.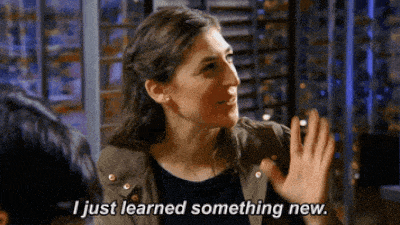 At Vorboss, when apprentices start they are put into a four-week training academy where they teach you step by step how everything works. I want to complete my apprenticeship and get my qualification and I want to continue to work my way up in the company. I know there are so many opportunities for me here and seeing the business growing so fast makes me excited for the future.
The ITP works with Vorboss (and other partners) to recruit and train apprentices. Find out more at www.theitpr.org or visit www.vorboss.com