Iba is a young entrepreneur and Software Engineer. She's also CEO and co-founder of TARA, the Intelligent Product Builder. TARA Intelligence Inc. offers a software platform to help companies that use machine learning, to break down software projects and then hire qualified developers for the task.
Iba grew up in the United Arab Emirates, where her parents moved from Pakistan. She speaks Urdu, Hindi, English, Arabic and French. She's a Y Combinator Alumnae and she was part of Y Combinator's Winter 2015 class. In 2018, she was awarded Forbes 30 under 30 in the field of Enterprise Technology. She is also a past winner of the MIT Global Business Plan competition and a recipient of the UN ITU Young Innovator's Award.
Read all about her journey into STEM here >>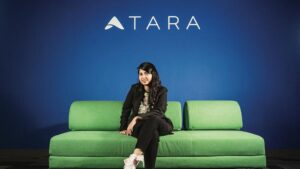 Iba has been featured in TechCrunch, Wired and Huffington Post for her work in algorithmic pre-screening mechanisms for recruiting, and is passionate about machine learning in the world of work. She has spent the last seven years building mechanisms for pre-screening and project deployment in software, for hundreds of enterprise customers. Iba is the youngest winner of the Cartier Women's Initiative Award and has an undergraduate degree in Finance from the American University of Sharjah, graduating magna cum laude at the age of 19. She has also previously worked at McKinsey & Co, and GE.
---
Would you like to find out more about Iba and her career? Read more about Iba here or follow her on Twitter
Last updated November 2019.