Growing Up in Lagos
June Angelides was born in London and raised in Lagos. June was surrounded by entrepreneurs, with her uncle founding the first cinema in Nigeria.
She moved to London aged 17 to start her A levels in Barnet. Whilst studying, she noticed the obvious cultural differences
"it was the first time I noticed my race and heard the term BAME"
– June Angelides
After doing well in school and spending a gap year working at Barclays she attended University College London and studied Economics. Towards the end of her degree, many of her peers were applying for jobs at investment banks and consulting firms but June was wary of the aggressive work environments in these companies. She landed a role at Reuters doing analytics and league table write-ups for reporters.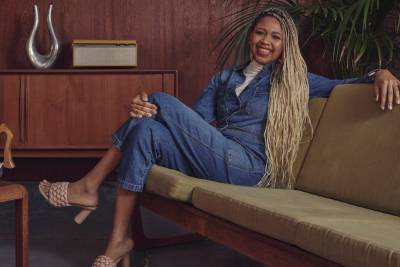 June's Journey Into Tech
In 2010, after a few years at Reuters, June secured a role at Silicon Valley Bank. Although she was apprehensive before joining, she was pleasantly surprised to find the work culture to be supportive and happy. The bank also proved to be a great introduction to entrepreneurship for June. She was able to build relationships with some of London's most successful startups. The bank itself was also a startup environment and she watched the bank grow from a small team to a leading bank for startups.
The Start of Mums In Tech
A few years later, June had her first child and moved into a new team at work. She mentored and advised startups in their infancy. Something which dawned on her quickly was that whilst she understood the business side of her role, she didn't always understand the technical jargon that came with the role. To learn more, she decided to take up coding classes during her second maternity leave. Whilst searching for courses, she discovered trying to fit anything around her schedule as a mother would be tough. Rather than complaining about the situation, she provided mums with courses to suit their needs, and Mums In Tech was born.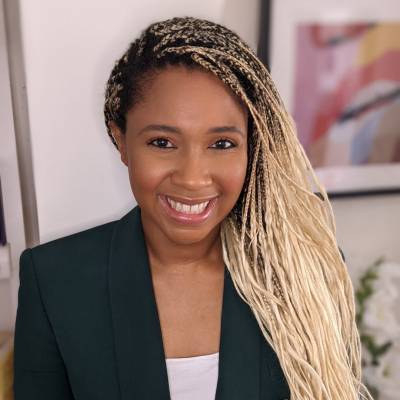 Four months after coming up with the idea, June hosted 15 mums and 15 babies on her first course, teaching them entrepreneurial and business skills. It was a huge success and in the following weeks, she pursued Mums In Tech full time and created an 8-week course to pitch to potential partner organisations. She spent the next 3 years teaching over 250 women and working with several big companies including Microsoft, the Ministry of Justice and Silicon Valley Bank.
From Coding Courses to Investment
Whilst things were going well with Mums In Tech, she noticed that many of these mothers were talented and came up with great ideas, but they didn't fit the mould of a 'typical' entrepreneur making accessing investment difficult. She felt she had the skills to work as an investor to help people in this position.
"I didn't see a single black woman who worked in the space"
Undeterred, June hatched a plan and ventured into a new field with the aim to fit in with the investment pros and secure investment for startups by women of colour and mums. She is now an investment manager at Samos and the team there invests in female and underrepresented founders. They were even able to continue supporting these founders during the COVID-19 pandemic.
Recognition & Awards
June has racked up quite the list of awards and titles. She was one of 40 powerful women selected to feature in Lancome's Teinte Idole 40 shades ad 40 powers campaign. She was also one of 50 Londoners selected to feature in Bumble Bizz's campaign. June Angelides has been named by the Financial Times as the 6th Most Influential Tech Leader and by Computer Weekly as one of the most Influential Women in Tech.
Follow June on Twitter >>
Check out June's website >>