Mari has, possibly, one of the coolest job titles we've ever heard of. Mari is a Cyber Ninja. Find out what this means and learn more about Mari. Before she began her career, Mari earned her Bachelor's degree in Computer Information Systems from Columbus State University and a Master of Science in Information Systems.
Cyber Career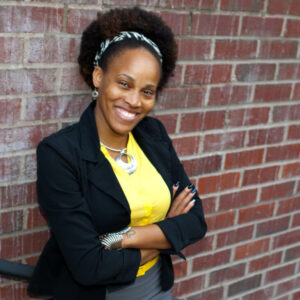 Mari loves solving puzzles which is why she enjoys her career in cyber security so much. She began her cyber career with Accenture as a Network Engineer. Since then, she has worked with many amazing companies which have extended her experience to include network design, risk assessments, vulnerability assessments, incident response and policy development across government and commercial industries.
Read more about Cyber Security on Mari's blog >>
Mari has over 9 years of Information Technology experience, 8 of which are in cyber security. Mari has also worked in Las Vegas as a Security Architect and she is an Associate Professor at the University of Maryland University College.
To me, cybersecurity means protecting data from being destroyed, stolen, or misused. It means gaining the trust of your users to keep them safe. It also means implementing tools and applications that are secure but don't disrupt the business.

Cyber security is a challenge that will never go away. As long as we are connected virtually, we will have to face the challenges of security. And that's the fun part!
Currently, Mari is a Systems Engineer at Cortex. This means she is responsible for analysing the systems used by companies to find more efficient ways of doing things, or as Mari says "I help you with automating the boring and routine stuff!"
Awards & Legacy
Not only does Mari have an impressive career, she is also the CEO of the Women's Society of CyberJutsu otherwise known as WSC. WSC aims to increase the number of women in cyber security professions, from just 20% in the US. They do this by providing members with the resources and support required to enter and advance as a security professional.
Listen to Mari talk about starting WSC below and what to expect from entrepreneur life…
Mari is also the inaugural ISC2 Diversity Award winner for 2019.