Did you know the next Scottish £10 note is going to feature a female scientist? She will be the first woman to be honoured this way who is not the Queen. But, she was known as "The Queen of Nineteenth-Century Science".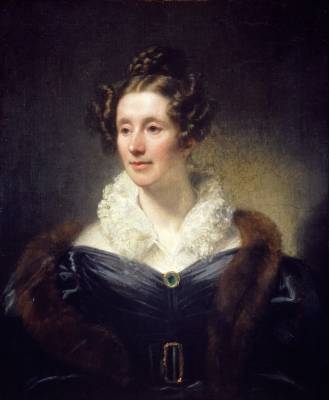 Mary Somerville was born in 1790 into a distinguished family. As a child she grew up in Burnt Island, Fife, Scotland. She was fascinated by the natural world, often collecting shells and fossils. She also enjoyed observing birds and sea creatures. As was common at the time, girls did not get any formal education. Her Father did send her to boarding school in Musselburgh when she was 10 years old. But she only stayed for one year as she did not enjoy being confined to a classroom.
Mary continued her education in an informal way. She often taught herself or listened to her brothers' tutor classes. She gained knowledge in arithmetic, geography, astronomy, mathematics and latin. She also had to perform the traditional role of a young women of a wealthy family, attending balls and parties in Edinburgh. This allowed her to become well connected with other people who had scientific interests.
As an adult Mary was not content merely reading scientific research. She was eager to see natural phenomena for herself. In 1817, she was traversing Mount Vesuvius, in Italy, as it was erupting. She wanted to study the lava flows as they happened. She was also keen to share her passion of science with the general public. Her greatest work, On the Connexion of the Physical Sciences was published in 1834. It was a pioneering piece of popular science writing.
Mary went on to become one of the first female members of the Royal Astronomical Society in 1935. Invites to many other prominent societies soon followed. Her work became very popular for its enthusiastic style. She was a mathematics tutor to Ada Lovelace, who used her knowledge to become the first computer programmer.
Mary died in 1872. Many places have been named in memory of her. Most prominently, Somerville College at Oxford University.
Check out this video to find out more about the Queen of Science.