Here are some tried and tested suggestions from Stemette Society members to help get you started with your networking session to help take the pressure off you.
Questions About Them 
What challenges have you faced? How have you overcome these challenges? 
What is the best piece of advice you have been given?
What is the worst piece of advice you have been given? How did you unlearn this?
What has been your most exciting project or role?
What is the best experience you have had in your role? 
What steps did you take to help you get to where you are today?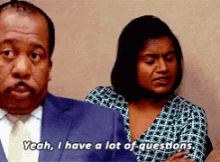 Questions About Their Company/Industry
What are your top 3 insider tips for your industry/work environment?
What is the work ethic or environment like for anyone thinking of applying to your industry or company? 
What are the key skills to have when working in your industry? 
What is the most common mistake someone could make when applying for a role in your company/industry?
What do you believe makes a successful application for your industry/company?
Are there any misconceptions people make about your company or industry?
Tips To Help You Think Of Questions:
If you can, do some research on the role model in question beforehand to see what they've done in their career and if anything stands out that you could ask them about. 
If they have spoken at the networking event, was there anything they said that you could ask them about or wanted clarification on?
---
A massive thank you to all the Stemette Society members who contributed questions to this list.