Time is an asset that we all have an equal amount of. But it seems that some people are able to use it better. Is it possible to learn that and where to start?
Set A Goal
Easier said than done. Especially if your goal is vague like "I will learn French". Of course – the goal has to be something that we aim for, but also it should motivate us to grab a book instead of a phone. This is where setting SMART goals come in handy.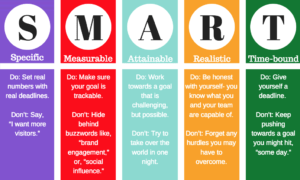 Aim for a Specific, Measurable goal that you can Achieve. The goal must be Relevant for you and restricted by Time boundaries. Example? "I will achieve B2 level of French by the end of the year."
It is rare to have just one goal. After all, there are many subjects to pass, multiple alternatives for future occupation. And even more important – friends and family that you want to cultivate relationships with. How to balance it?
Define Priorities
The concept of Big Rocks states, that the most important things for us have to come first. You can find time and space for more trivial activities or goals between the big objectives. And – with well-organized time – you will have a spare minute for the smallest delights. https://youtu.be/SqGRnlXplx0
Use the Big Rocks principle when prioritizing goals that you have to focus most of your energy on. It is also a great base for organizing your everyday activities. Start with important actions, followed by less significant. And speaking of actions…
Plan Your actions
Everyday engagement and small milestones build-up to the end goal. Identifying actions that you should complete to get there, helps in keeping you focused and motivated. The list of pending activities gives a structure to the journey towards your aim.
A very helpful method of organizing the actions is Eisenhower's Matrix. Rate each activity on two verticals: how urgent and how important the task is. If it is both urgent and important: just do it. If it is urgent but less important, try delegating it. You should schedule important tasks that do not have to be done at the moment. Finally, avoid these that are neither urgent nor important. With a plan in hand, it is time to:
Work On Your Actions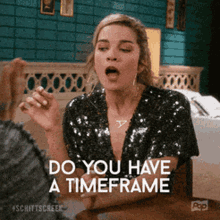 But not only complete and mark them off of the list. Before starting a task think how long it will take you. When done, verify if your estimation was correct. Monitor if your actions are actually bringing you closer to the end goal. Following your plan mindfully will give you a chance to adjust it. Add new actions to the list or resign from those that are redundant.
Hopefully, with these methods, you are a master of time management. Right? Not exactly, as you should…
Reflect And Identify Your Preferences
Learning to manage your time is a trial-and-error process. Some of the methods will work great for you, others might be a waste of time. Test them and see, if they are enabling you or are rather an annoying part of the process.
This article was written by Judyta Krowicka, a Solutions Engineers from Akamai.