There is a huge misconception that the only way you can get into STEM is through doing the traditional route which is completing college/sixth form and then attending university to study a STEM subject. Although I took the traditional route into Technology, I quickly learned that there are many alternative routes available to work in STEM that doesn't involve gaining a degree and I wish someone had told me earlier.
This list is by all means not exhaustive of all the alternative options that are available but are a great starting point if you are looking for another route into STEM.
Apprenticeships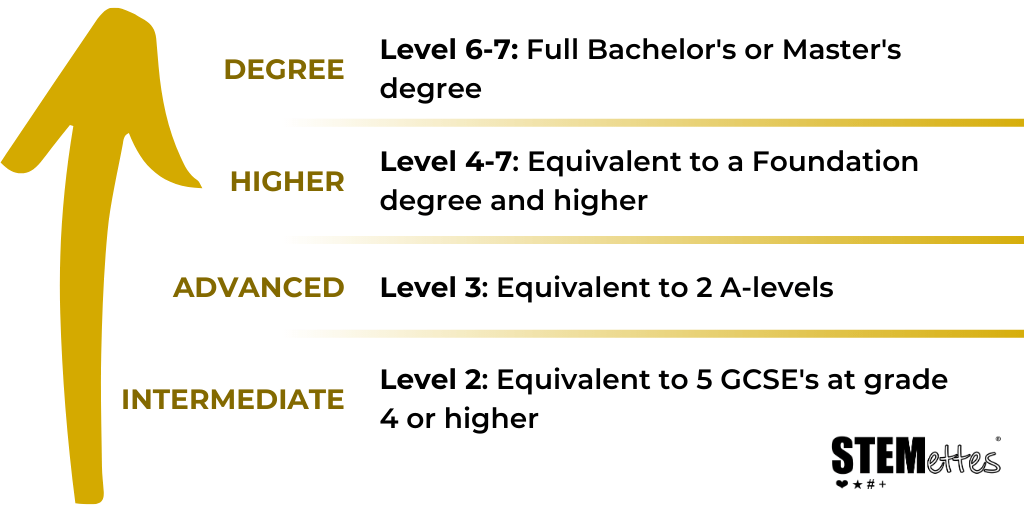 Level 2 and 3 apprenticeships are also known as Intermediate and Higher Apprenticeships. These apprenticeships are usually available to apply to from age of 16 and after your GCSEs. The entry requirements for them varies but usually, they would consider your GCSE grades.
Level 4 apprenticeship also known as Higher Apprenticeship require GCSEs as well as some form of higher education such as 2 A levels or BTEC. This however does vary on the entry requirements the organisation or company will want.
Level 5 to 7 apprenticeships are also known as Degree Apprenticeship. These apprenticeships have definitely been on the rise in the last few years and aren't something I was aware of when I was heading to university. The company usually has a partnership with a university which allows you to work and gain a degree at the same time. The entry requirements do vary for this and you are usually required to have some form of education such as certain grades at A-levels or BTEC.
Vocational Qualifications
Vocational Qualifications such as going in the route of getting an Engineering qualification. This includes an HNC or HND or a Level 2/3 BTEC course.
Code Camps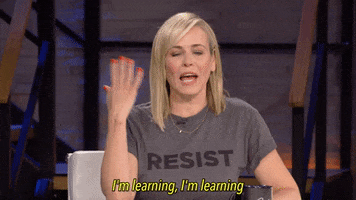 CodeCamps or Bootcamps have increased in the last few years, they tend to be a few weeks of intensive training and a guaranteed job at the end. These courses are great especially if you are looking to enter the tech world as they really throw you into the deep end from the first day and they also have the connections to help you in gaining a role. However, they do come with a high price tag which not everyone can afford to enter. If you are interested in this, some do offer scholarships which you can also apply to.
Internships
Internships are a great way of finding out if you will enjoy the work that you will be doing and also scope any opportunities available in the company. These aren't usually advertised so the best way of getting an internship is by networking and contacting internal recruiters for opportunities that are available or could be made available for you to gain some experience. Once you have completed an internship, you would have gained experience as well as insight on available roles within the company which you can then apply to.
Apply Direct
You can also enter many companies by applying directly to the company or just through the use of experience. A lot of companies are currently valuing employees experience and determination to learn on the job as these are great skills that are required in STEM which allow the employee to be more adaptable to new tools and technologies not based on what they studied. You may also be offered to get involved in their training programmes for upskilling.
As you can see, there are many alternative routes into STEM that do not require you to have a degree. In fact, many of them encourage you to continue learning while applying the practical side within the company which is a great benefit.
I hope these different routes help you decide how you want to pursue your career in STEM. Please don't shy away from contacting me at any time to discuss different routes into STEM, in particular into Technology.
---
This piece was written by Meryem Tahar, from BAE Systems.
You can find Meryem on LinkedIn here.