On July 3rd, Stemettes partnered with Good Energy for the second time! The aim of the day was to give girls from Chippenham an opportunity to interact with women in STEM roles. We taught them new tech skills, and educated both the girls and teachers on the diverse possibilities within STEM.
Our panel consisted of 4 women in the STEM industry:
Holly Nolan – Product Owner & Business Analyst
Helenna Vaughn-Smith – Product Lead
Joanna Edwards – Financial Controller
Laura Mackenzie – Forecasting Analyst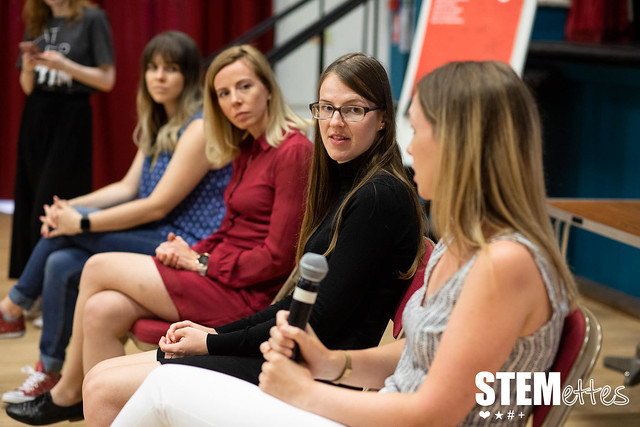 After introducing themselves, panellists were asked a range of questions related to their experiences in the STEM industry.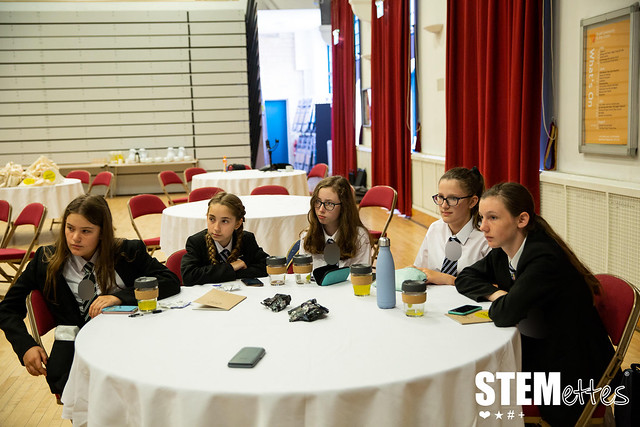 Later on, the girls took part in a mini hackathon and were given the challenge of creating an app for Sustainable homes. They created a range of apps, with apps that rewarded sustainable acts, to apps that educational and gave tips on how to live more susatainably.
Code code code! The hackathon is in FULL swing today at @GoodEnergy #goodenergystemettes #girlsinSTEM #WomenInSTEM ????? pic.twitter.com/NiDoIOj3xx

— Stemettes ® ?★ # + (@Stemettes) July 3, 2019
We ended the day with announcing the winners of the Hackathon and getting goodybags.
Congrats to all the #winners today ? it was a really tough decision but the @GoodEnergy judges chose 3 girls and their #apps to win a speaker each ? #GirlsInSTEM#GoodEnergyStemettes pic.twitter.com/fbaU4dccEj

— Stemettes ® ?★ # + (@Stemettes) July 3, 2019
In terms of impact…
80% had an increased positive perception of STEM careers
86% had increased their STEM awareness
76% had increased their knowledge of STEM careers
74% had an increased confidence in STEM
100% would like to join us again at another Stemettes event
What a STEMtastic day it's been ? Thank you to the schools for coming, we had so much fun exploring the wonders of #STEM with you ? And a massive thank you to @GoodEnergy for having us and the schools today ?#GirlsInSTEM #WomenInSTEM#GoodEnergyStemettes pic.twitter.com/rcYvyvLl1w

— Stemettes ® ?★ # + (@Stemettes) July 3, 2019
Flickr has all the pictures from the day!

Thanks to Good Energy for making this STEMarvelous event possible! To keep up-to-date on our upcoming events, head to Eventbrite!