Growing Up In Pakistan
Sadia was born and raised in Pakistan. She studied electrical engineering at the University of Engineering and Technology in Lahore. Since she was 5, she had dreamed of becoming an engineer just like her father. After she graduated, she worked for a Norwegian telecoms company in Pakistan before moving to the UK in 2009. She then worked as a project manager on the switchover from analogue TV to digital TV.
Sustainable Energy Career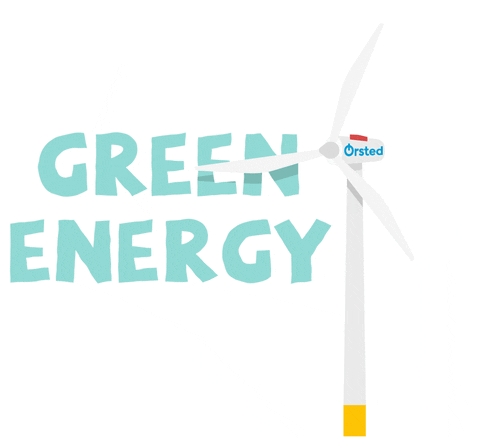 In 2011, she decided to find a job in sustainable energy. Now Sadia is a senior project manager working with electricity companies to help them switch to sustainable sources of energy instead.
"I was studying a lot at that time about climate change and I was feeling quite passionate about sustainable energy sources. Then I stumbled on a position at Siemens…"
Sadia Maqsood, The Guardian
"All the turbines and components are manufactured in our factories and I am responsible for making sure they are produced on time… One of the biggest logistical challenges is transporting the massive wind turbines, which can be up to 120 metres high and blades spanning 90 metres."
– Sadia Maqsood, The Guardian
About Sadia's Love For Sustainability & Engineering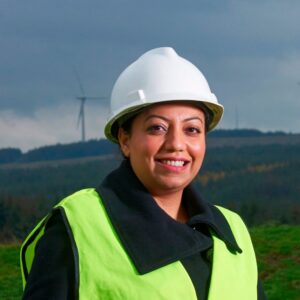 Sadia believes there is plenty of room for more women in the wind energy sector. She has experienced no discrimination to put her off a career in engineering.
"You can imagine, in Pakistan, it was quite odd for a woman to be an engineer – there were only a few girls in my class. Then I was really surprised when I came to the UK and again there were only a few girls in engineering. I work with colleagues from other countries like Denmark and Germany and there are a lot more women in project management…"
– Sadia Maqsood, The Guardian

Sadia absolutely loves her new career in sustainable energy. She especially enjoys her visits to remote windswept mountains and sweeping hillsides. Fighting climate change and saving the planet takes her to some truly beautiful places.
Since the start of 2020, Sadia has remained with Siemens but she now works for Siemens Gamesa which is expanding onshore wind. She now works as the Head of Operational Excellence, meaning she is responsible for streamlining the processes used by her team to keep all the engineering projects on time and on budget. 
Follow Sadia on her socials: Twitter >>
Learn more about Siemens Sustainable Energy >>
Sustainable energy courses >>
Read more about Sustainability on the Stemettes Zine >>
This article was last updated in June 2022.